Who said bookshelves are only for books? Whether they are built-in or stand alone, bookshelves are a fantastic way to display all your pretty things and add interest to a room. The goal of styling a bookshelf is to achieve balance and unity among the items, which can be tougher than you might think! This guide should give you some helpful tips to get started.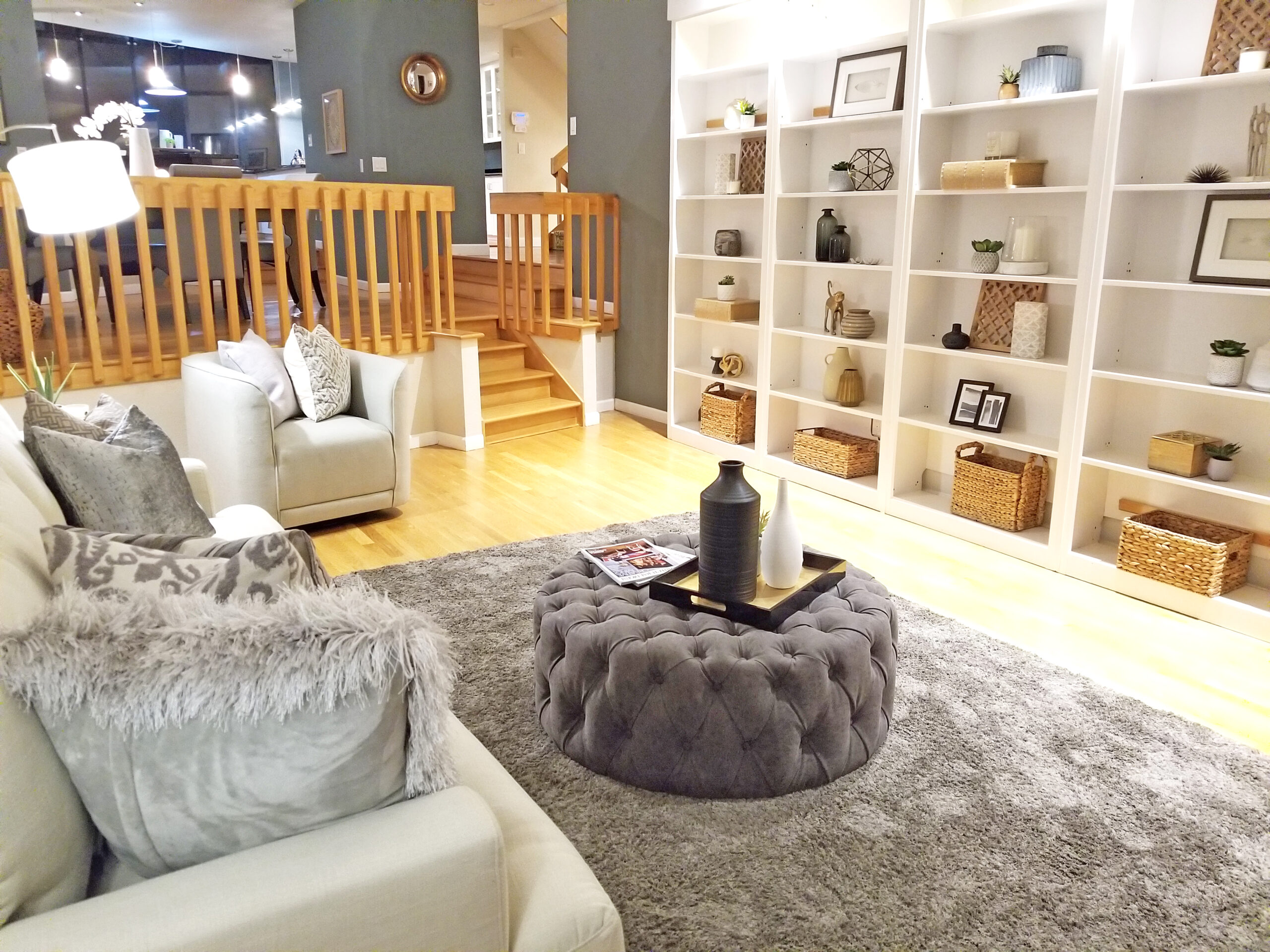 What to Use
This depends on the room, of course! But there are a few staples that can almost always look good on a bookshelf. This includes, but of course isn't limited to: vases, bowls, plants (real and faux), jars and canisters, trays, dishes, baskets, decorative boxes, sculptures and figures, candles, picture frames and artwork, and of course BOOKS! The possibilities are truly endless.
A quick tip on using books: Turn the spines towards the wall or cover them in brown craft paper in order to achieve a cleaner, more neutral look!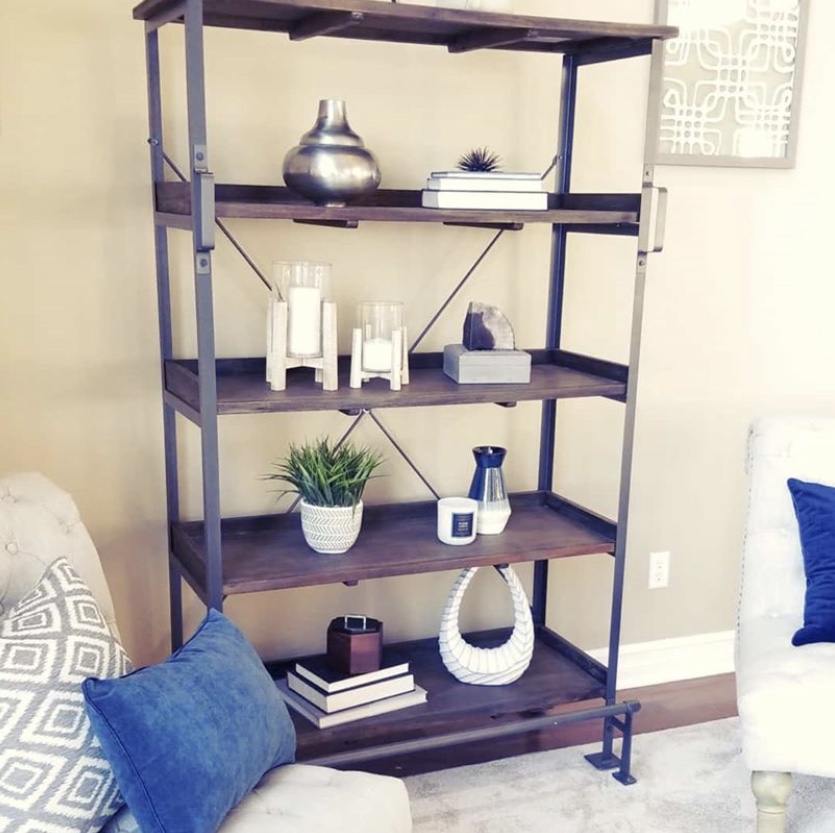 Where to Begin: Color & Texture
First thing's first, decide on a color scheme. The neutral zone (white, beige, gray) is the best place to start. Look around and choose one or two accent colors to pull in from around the room. Next, gather your all decor together and look for similarities in their colors and textures. You'll want to vary these details from shelf to shelf, as to not have too much of the same. This will be the groundwork for an aesthetically pleasing and cohesive design! 
Height Variation
If you're using books, start by taking one or two at a time and placing them horizontally on alternating sides of the shelves. A book alternative would be to use decorative wooden boxes in order to gain some varying heights among the items. If there are large items you know you definitely want to use, also place those first. Pieces on each shelf should all be shorter or taller than one another. We want to avoid having items of similar height on one shelf. This design idea also applies when styling things like table centerpieces, nightstands, mantles, etc.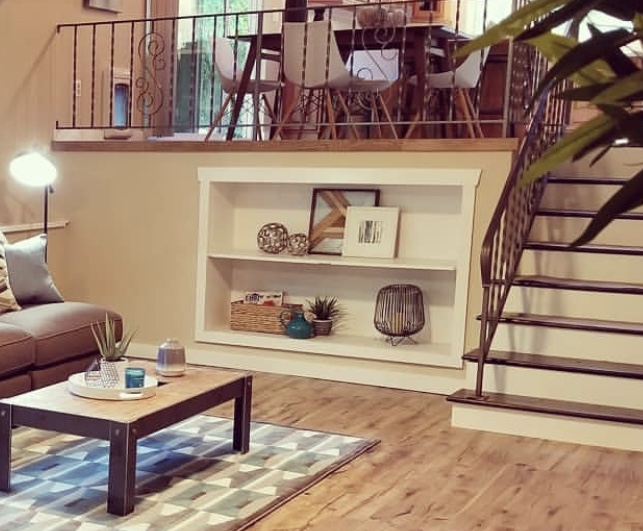 Groupings
Think of the items in terms of groupings, with the magic number being three. The two books, plus a small item such as a plant or candle being placed on top makes one grouping of three. This can either stand alone or have one larger item on the opposite side to balance it out. Design loves odd numbers; they tend to me more pleasing to the eye.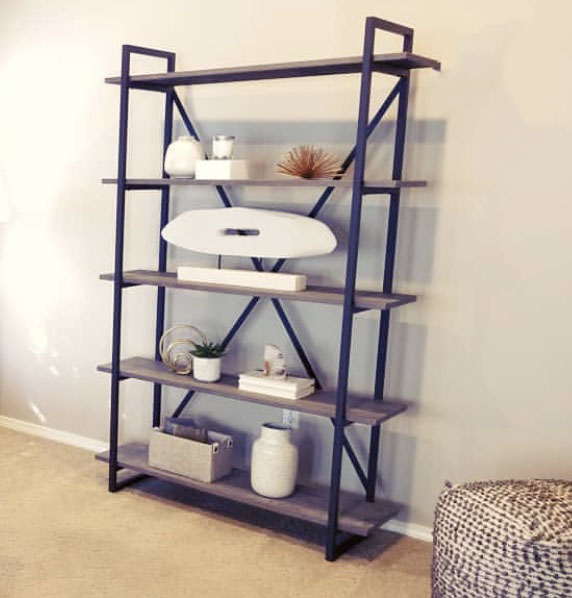 Layout
Having different numbers of items on each shelf is the key to a successful layout. For example, if you have two taller items on the outside of the shelf and one shorter on the inside, reverse this on the next shelf down. Another example would be to have multiple items on a shelf, with only one large piece below. This will bring interest and variation to the shelf. Joining all of these ideas, your shelves will form a pattern. It is totally alright to give it a few tries to get it right. That's the beauty of design!