Pro-tip: Create your design around the special attractions and the lifestyle your home town has to offer!
1.) First step was the site visit to assess what the property needed to become marketable. In this case, with a historic home, an entirely new paint job, flooring, kitchen, and bathroom updates were needed. In most cases, simple cosmetic changes are perfect for a rental. We help assess those and curate budget friendly solutions after the site visit.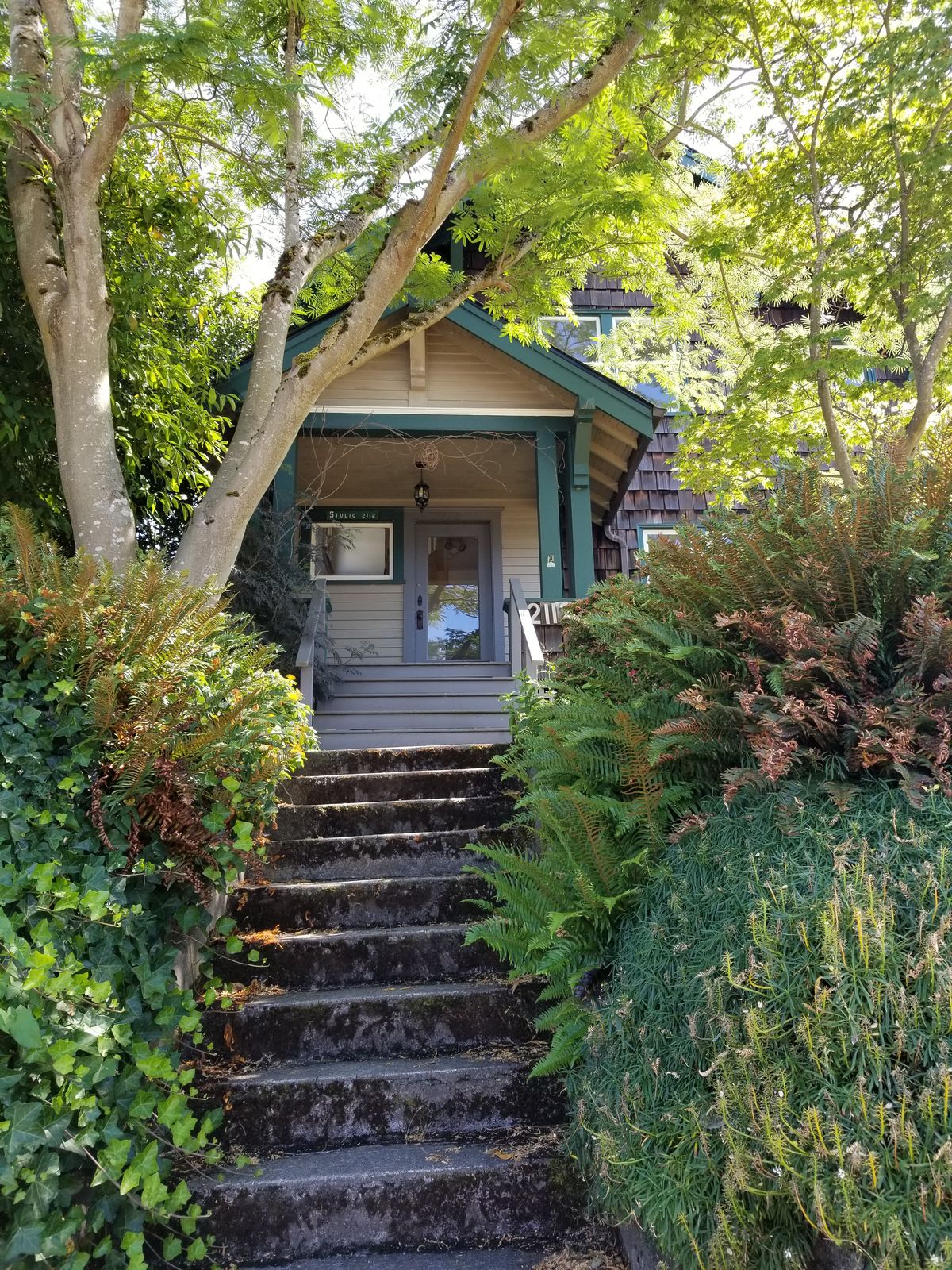 2.)  Next step is the budget. Always a consideration, we created the budget in partnership with the contractor. We determined the best materials and finishes to use to maximize the budget while not sacrificing on style.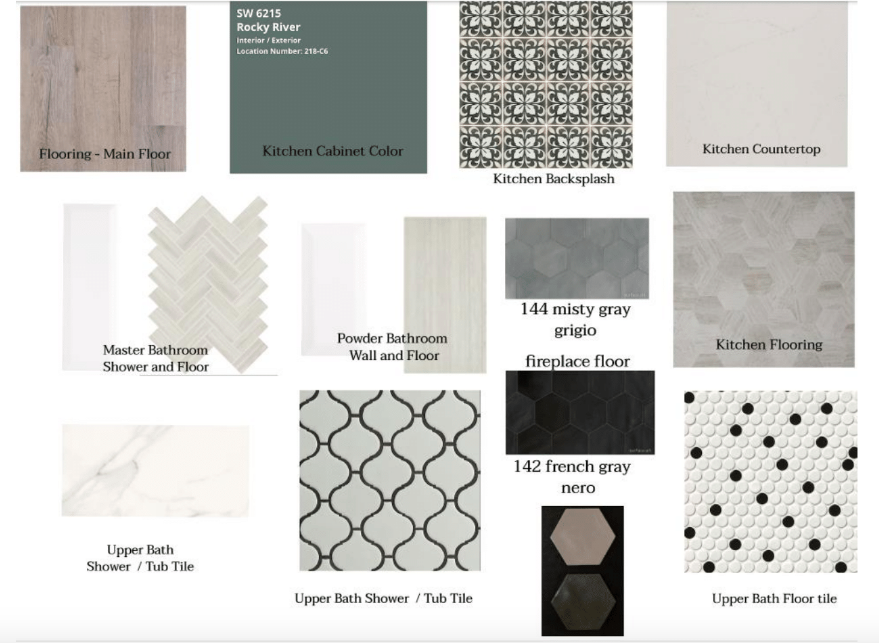 3.) Once the budget is in order, we put together a style direction and color palette. We decided on a Historic NW Contemporary Style as many vacationers and extended-stay tenants are drawn to a NW feel when visiting our area. Guests gravitate towards cozy vintage styles mixed with modern amenities, so we made sure our design did not disappoint!
4.) Sometimes a good facelift on an integral part of the home is all that is needed to revive the space. In this case, rather than going over budget to redo the brick wall, we gave the wood burning stove a good white wash paint treatment, replaced the floor tile with a fresh, timeless style and color, and gave the stove itself a fresh coat of black paint. A small investment for a big return!
Before: Wood Burning Stove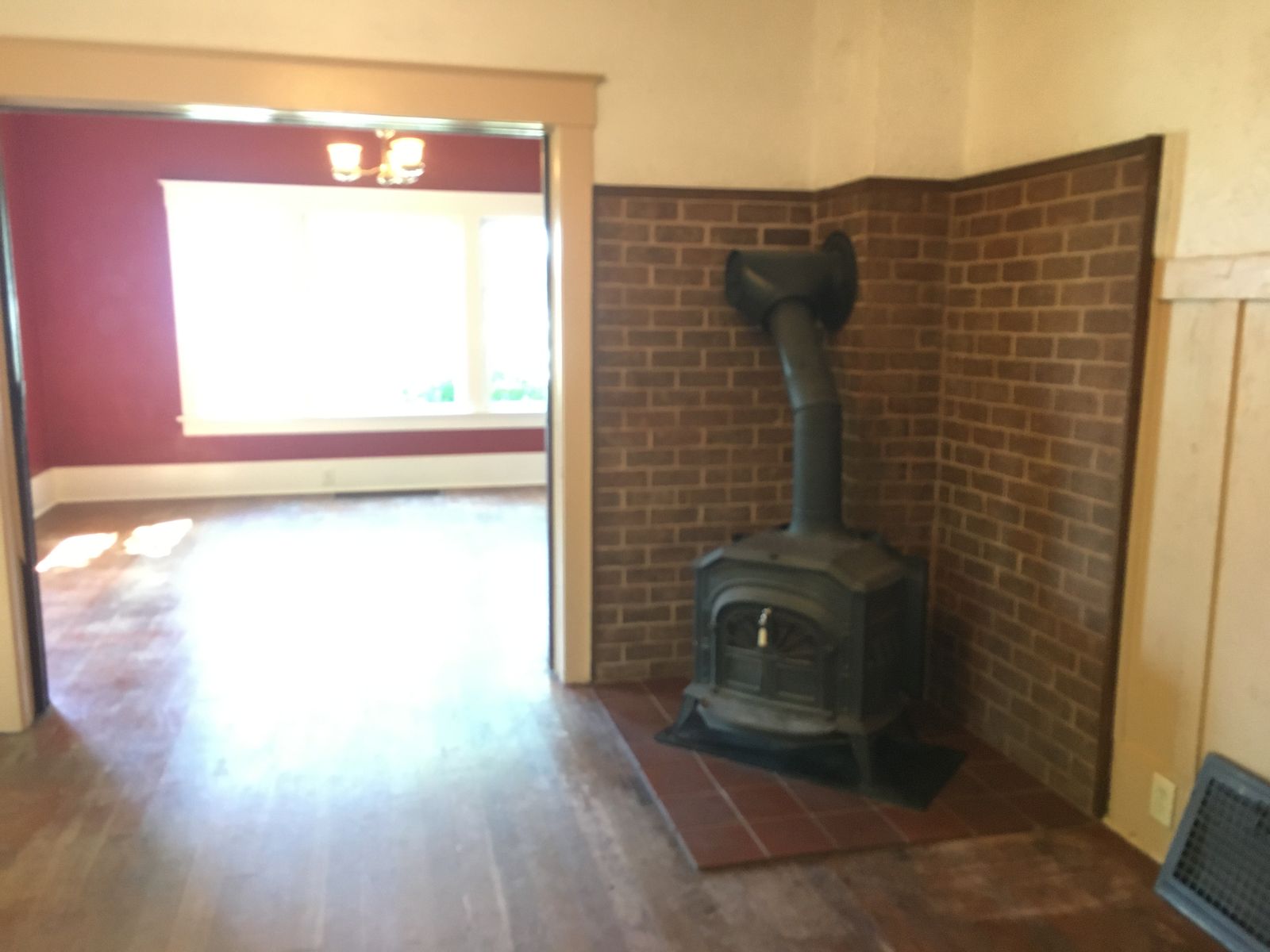 After: Wood Burning Stove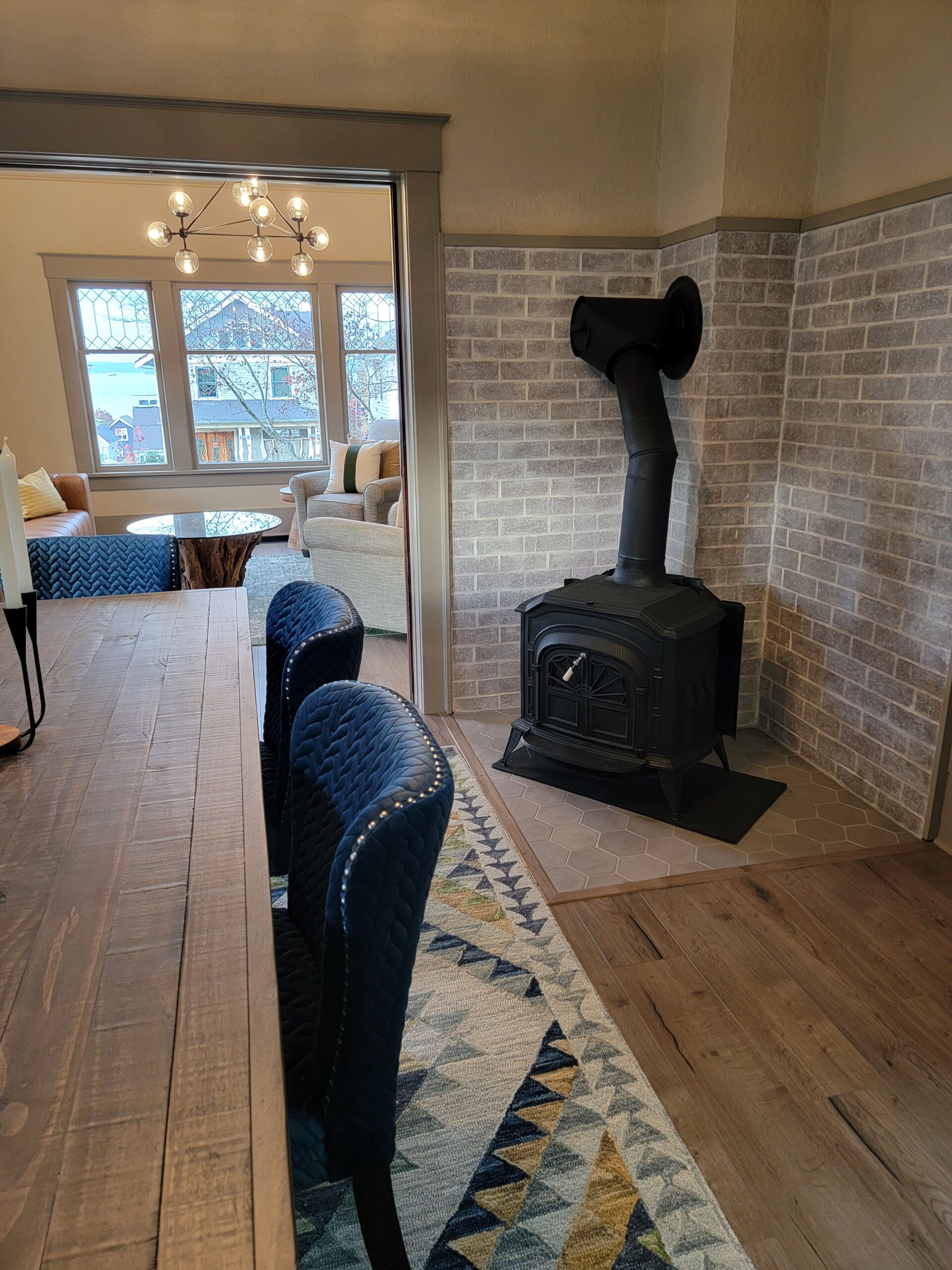 5.) Once the client signed off on the materials, we went to work sourcing the furnishings. We started with the statement pieces first, like the furniture and rugs, then built the look from there.
6.) Lighting, art, and décor comes next, as this pulls the furniture and rugs together.
7.) Last, but not least, with a rental are all of the living essentials to consider. This includes five-star mattresses, pillows, linens for each bed and bath, kitchen and cooking essentials, safety items, and, let's not forget, entertainment like TVs, games, toys, and puzzles! All of these items are imperative for comfortable lodging, good ratings, and returning customers!
8.) Always consider the maximum number of guests that your rental will accommodate to determine how many items will be needed to keep the rental fully stocked.
9.) While the construction work is underway, we are finalizing the designs, shopping, and marking everything off the list!
10.) We finish off with a final installation of and a completed inventory list of all of the assets that are now in your property.
Check out the final design!
Before: Living Room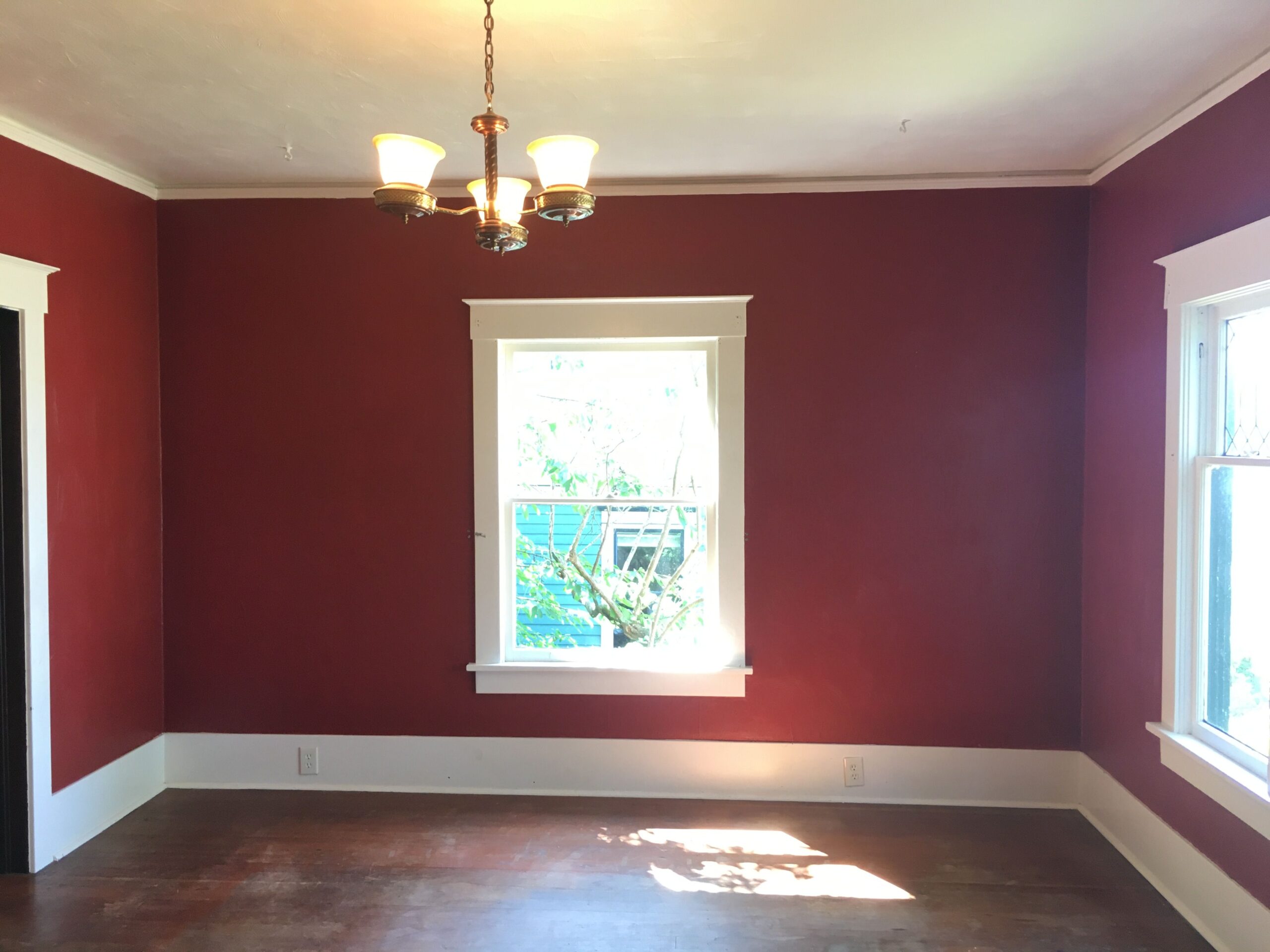 After: Living Room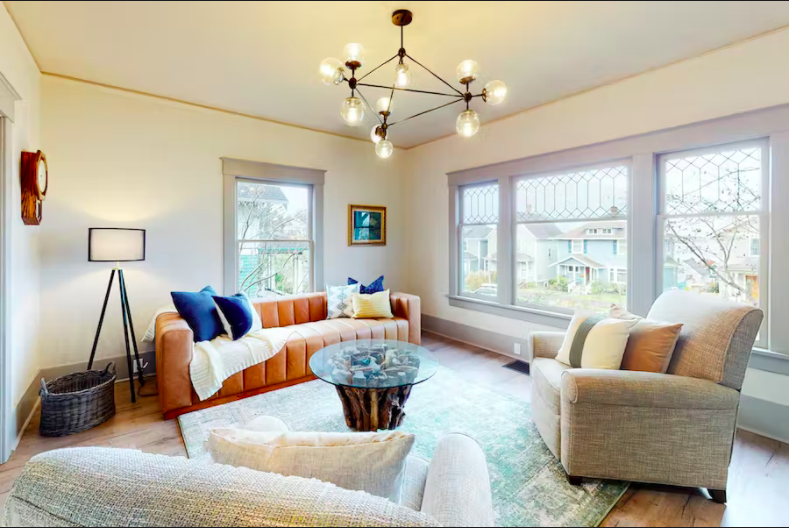 Before: Dining Room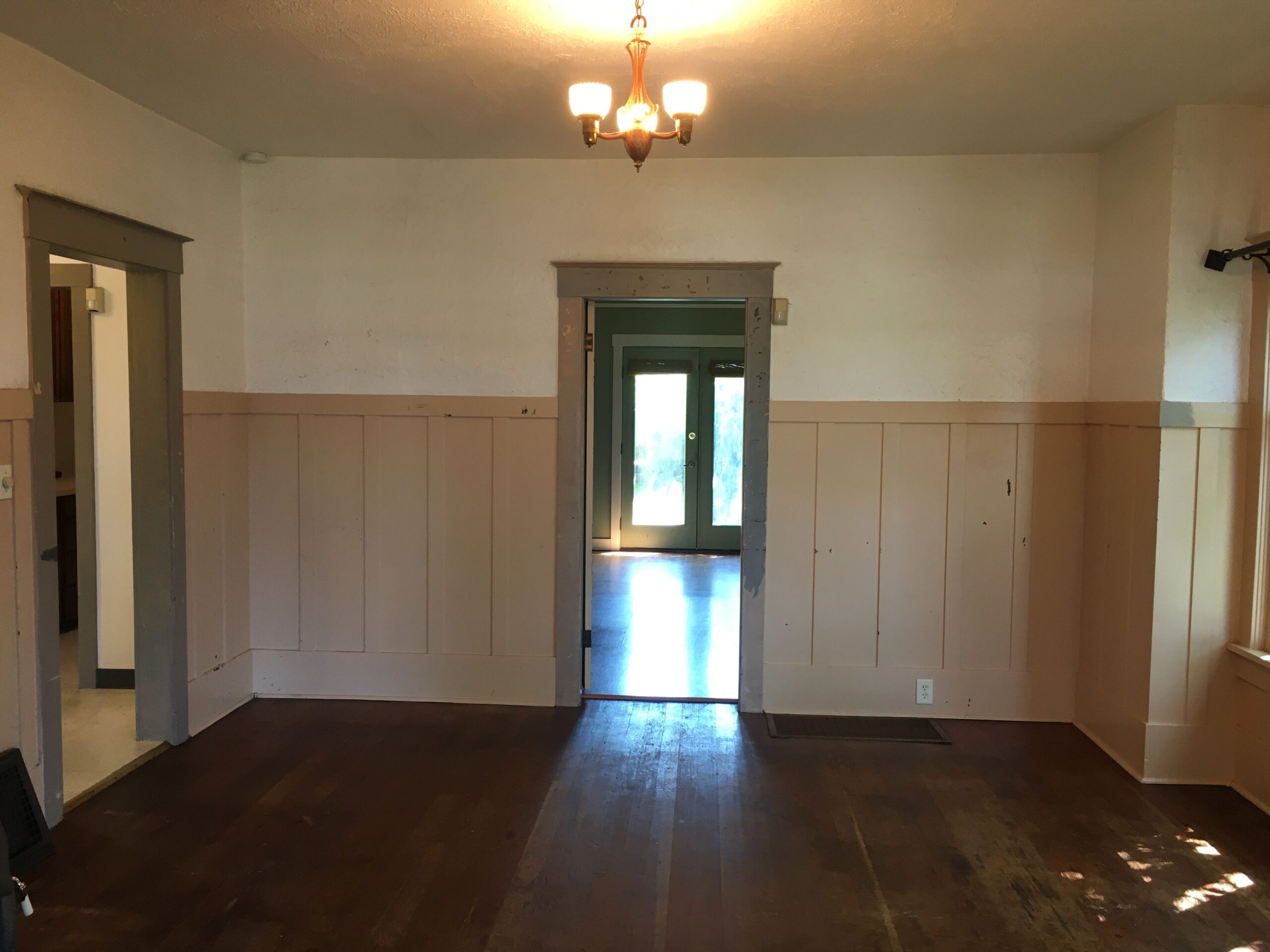 After: Dining Room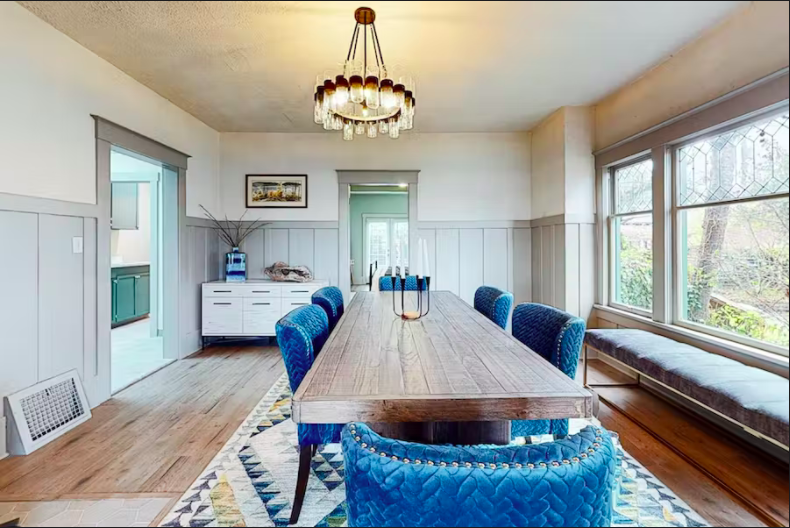 Before: Kitchen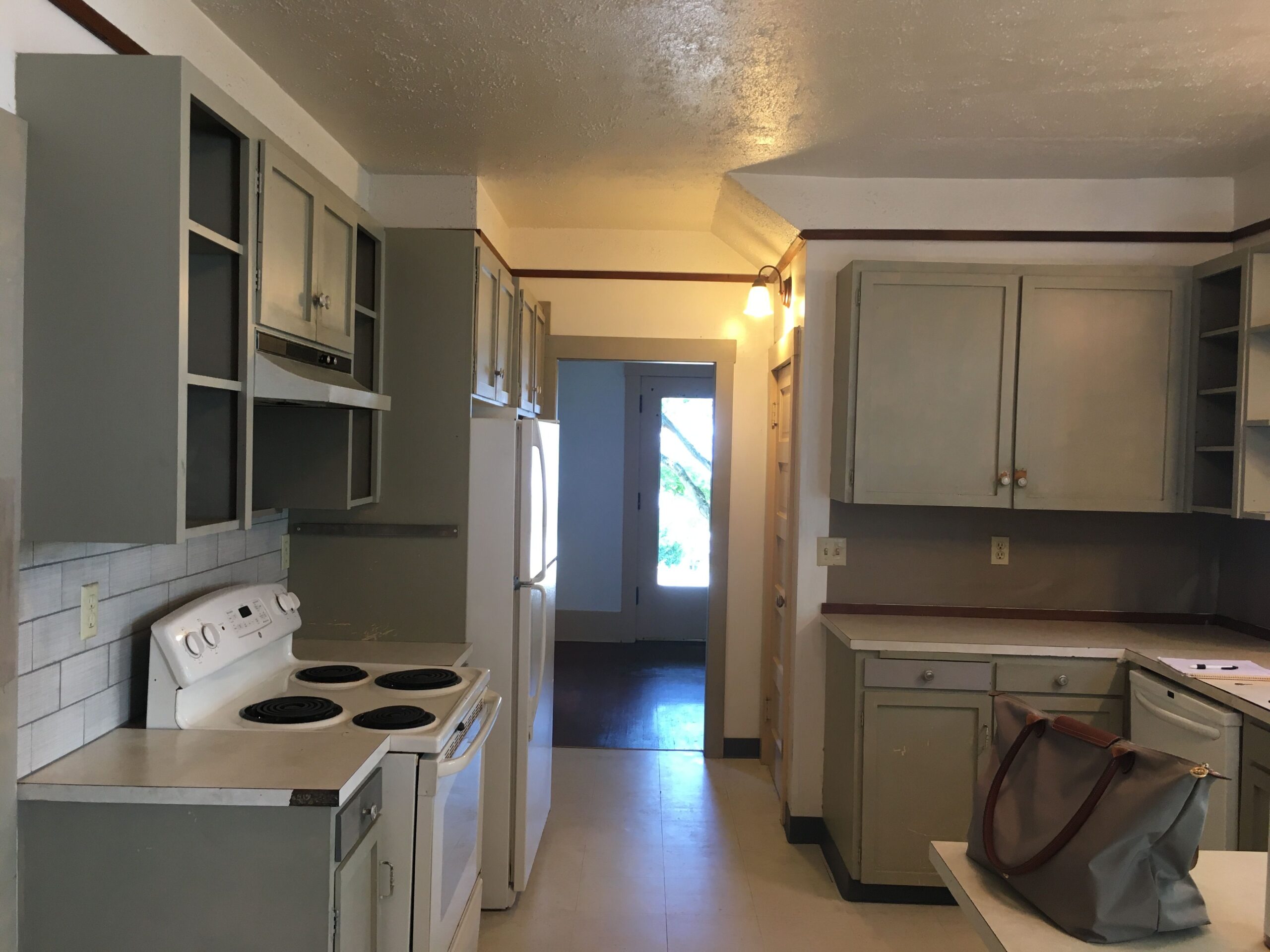 After: Kitchen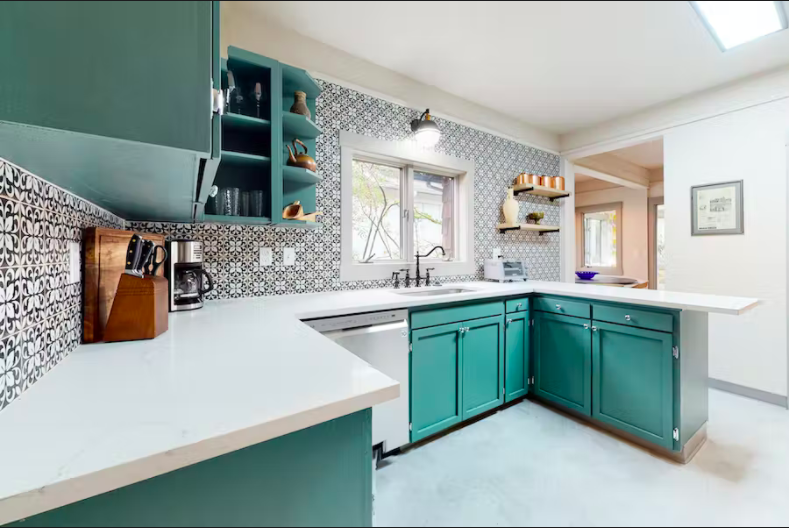 Before: Primary Bedroom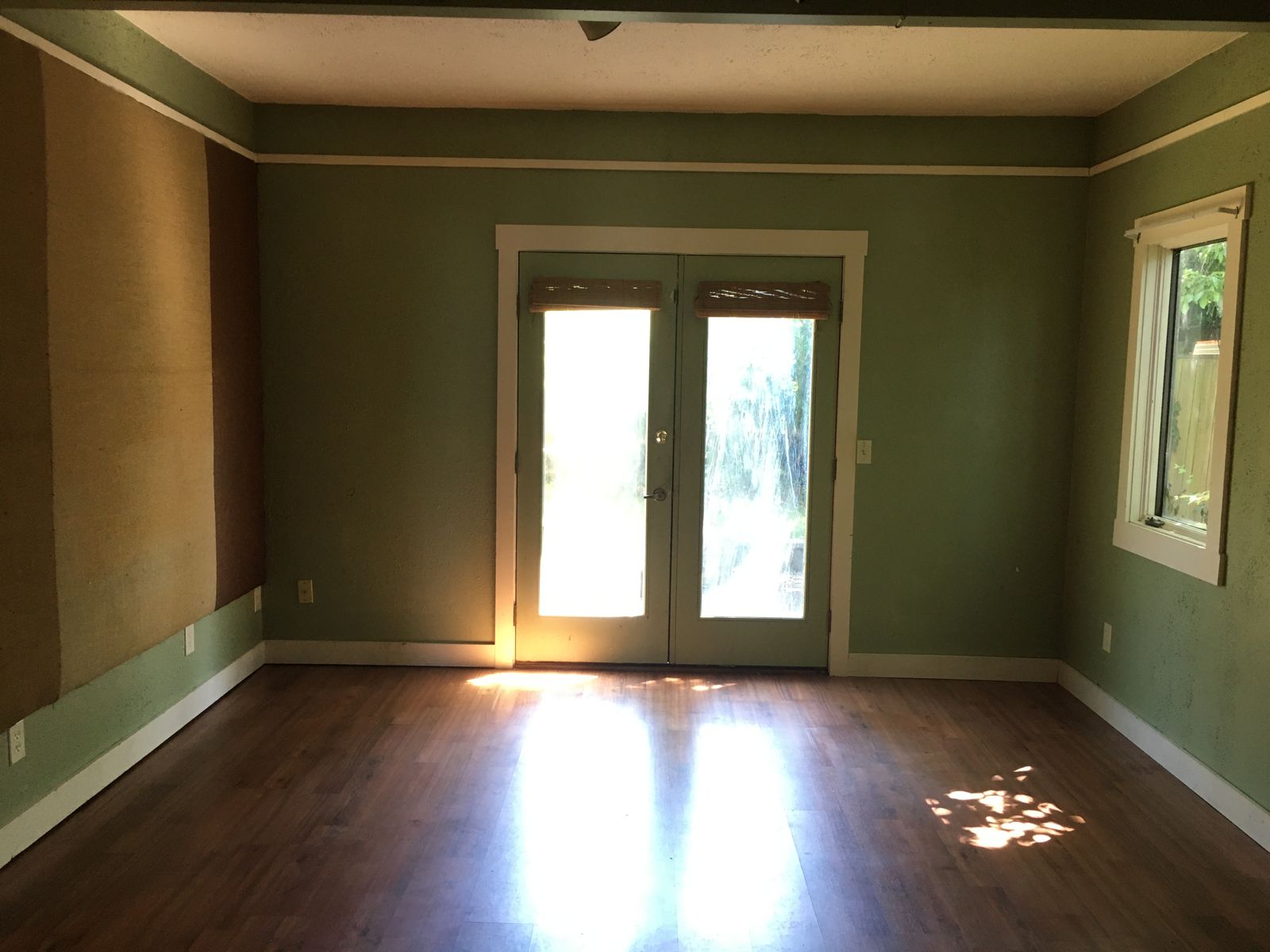 After: Primary Bedroom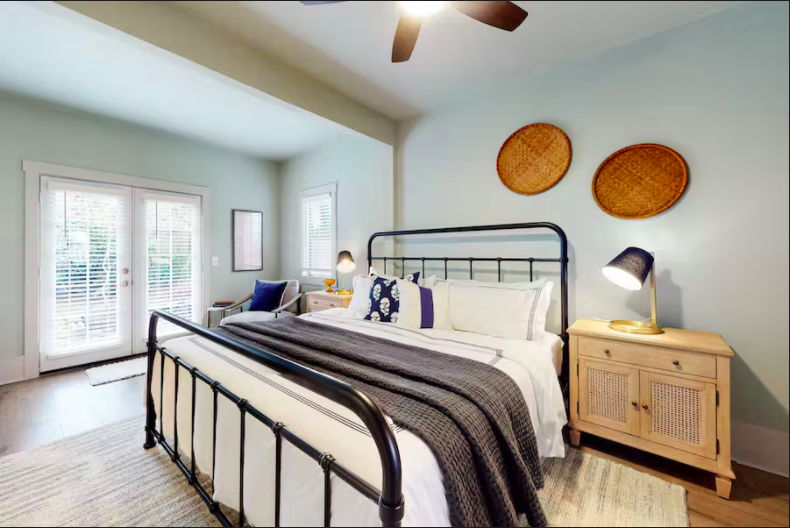 Before: Upstairs Twin Bedroom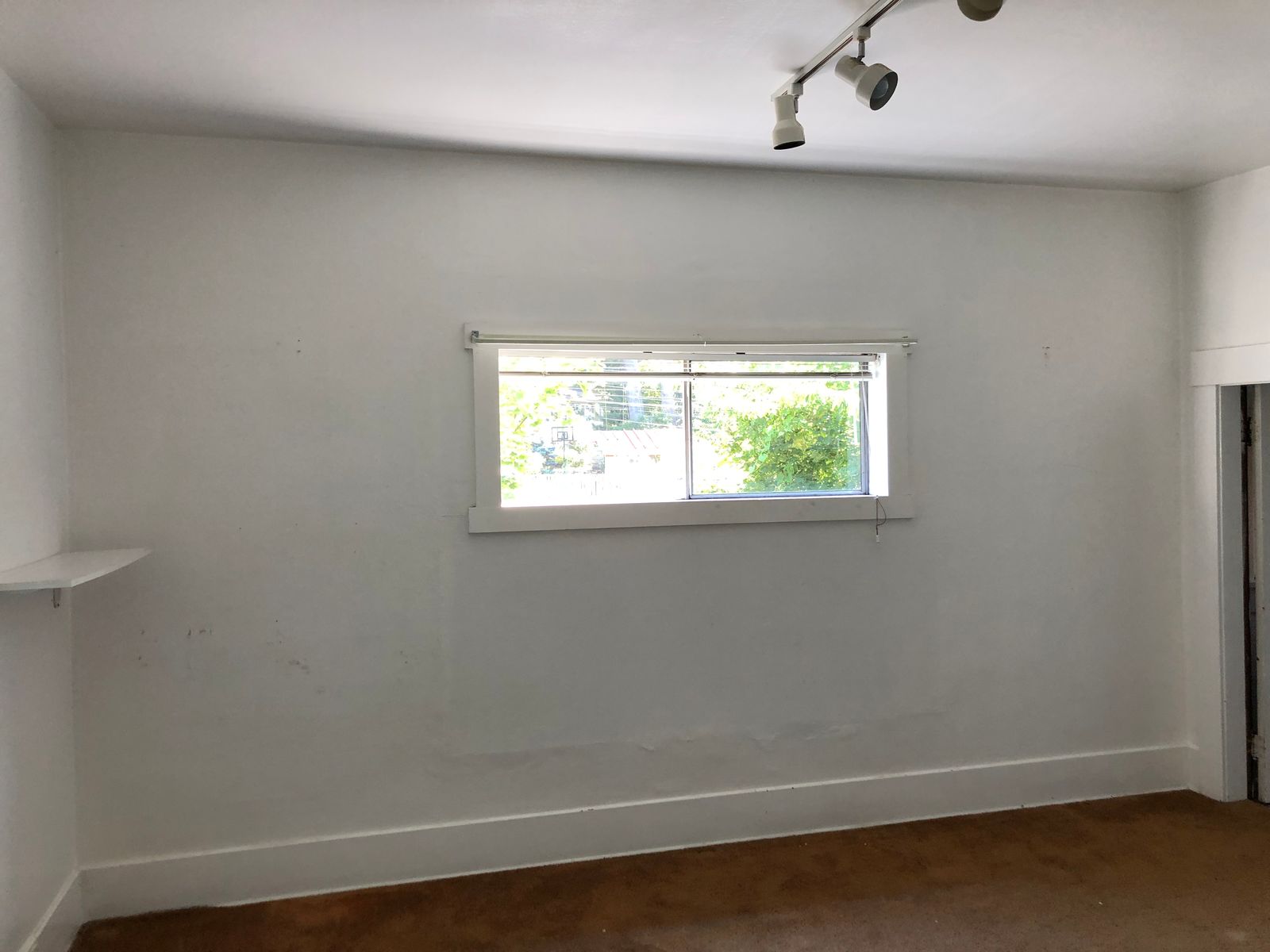 After: Upstairs Twin Bedroom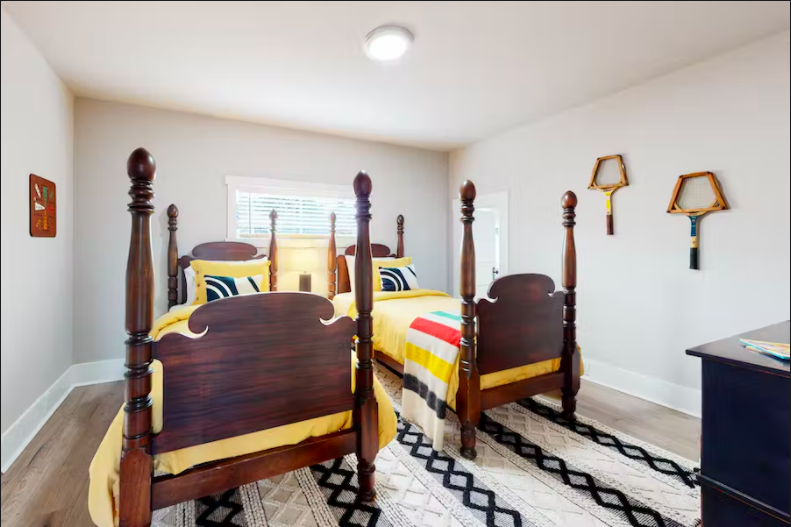 Before: Upstairs Kid's Nook in Twin Bedroom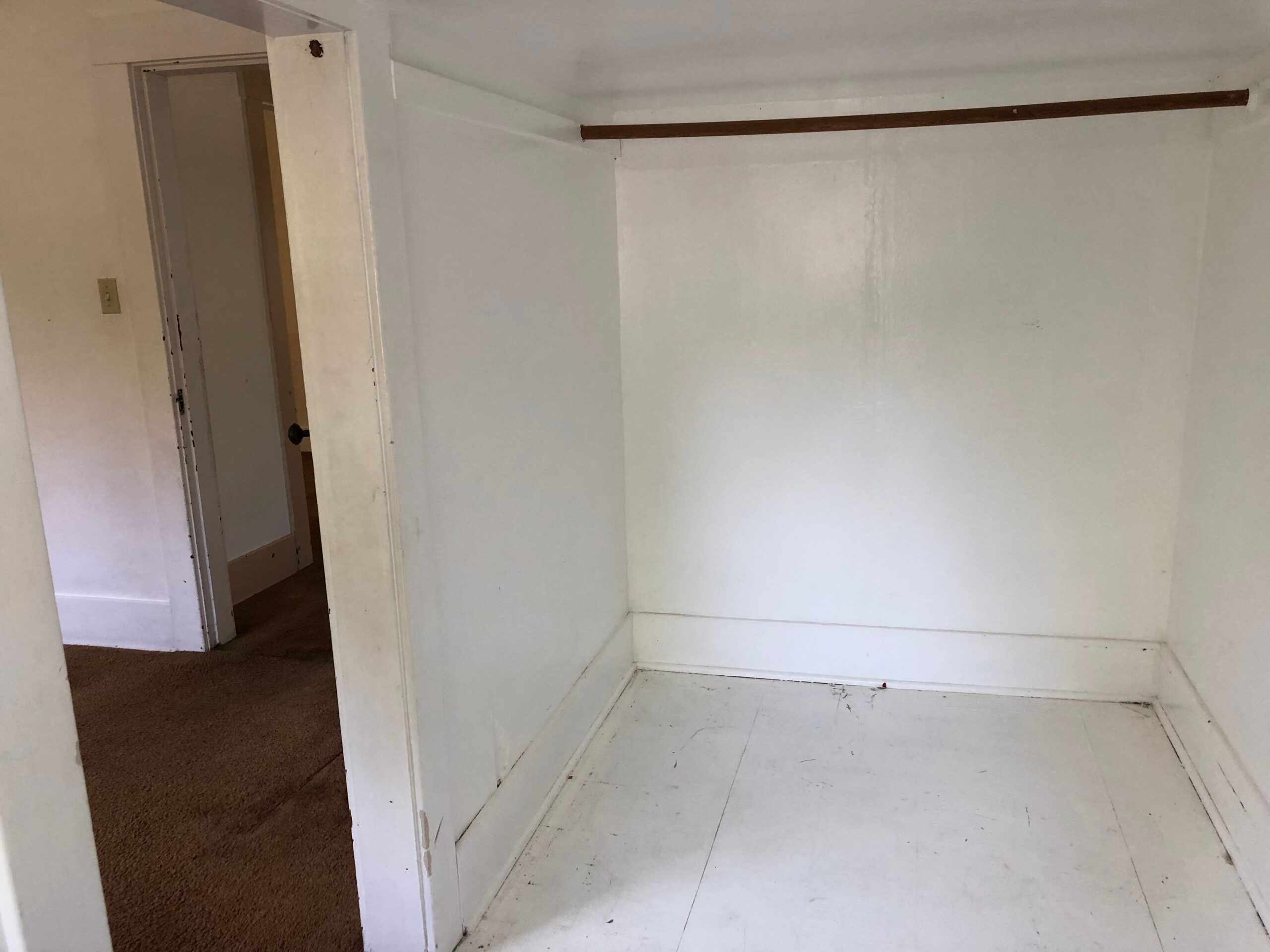 After: Upstairs Kid's Nook in Twin Bedroom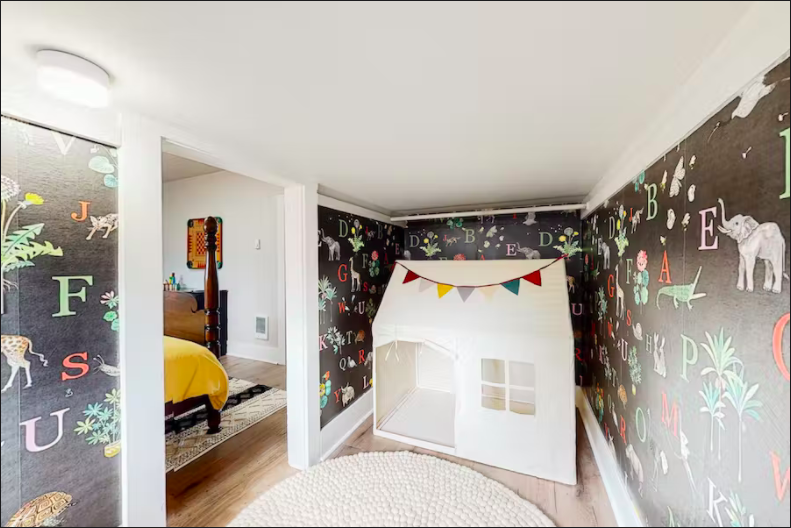 Before: Upstairs Middle Bedroom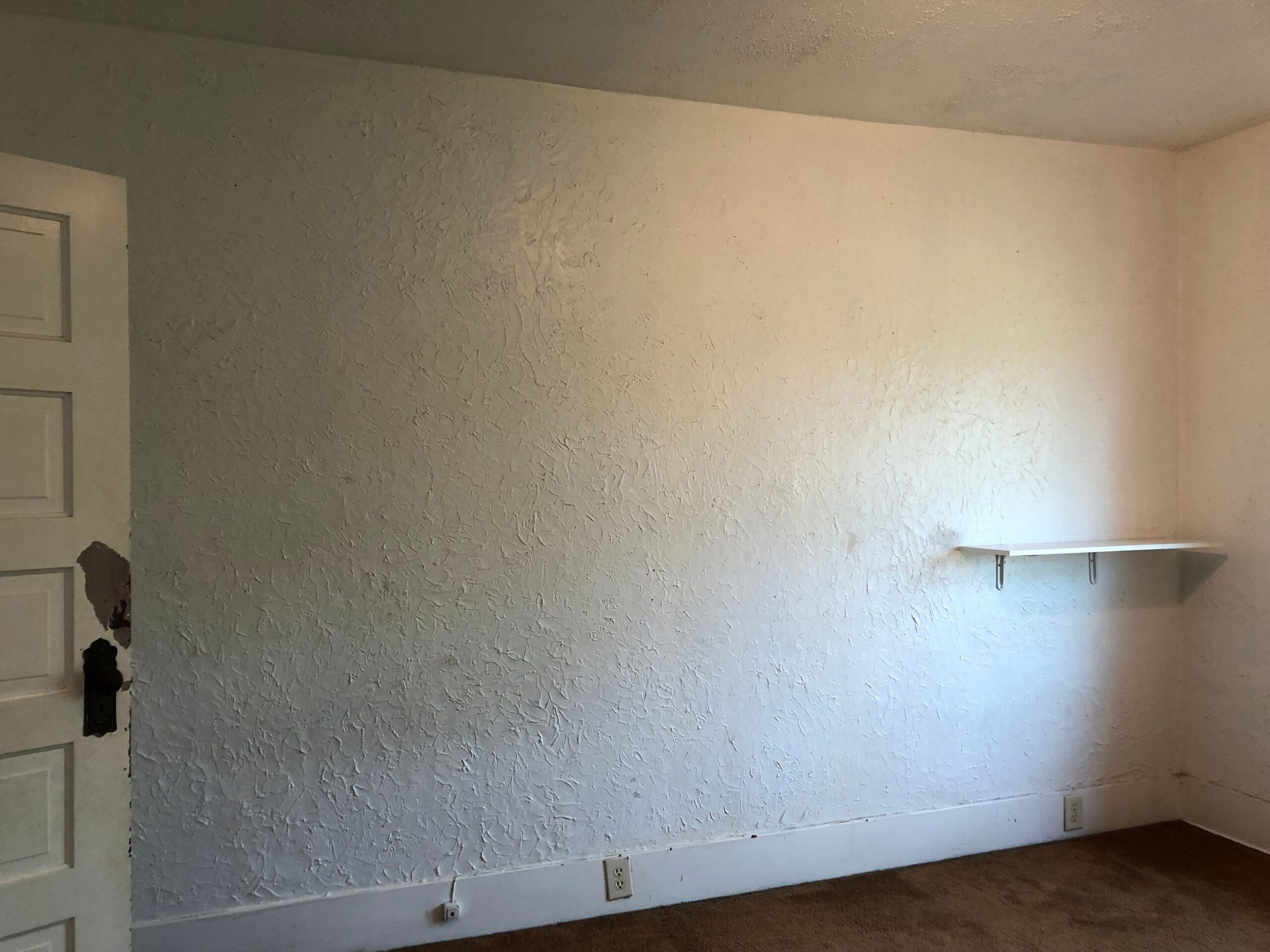 After: Upstairs Middle Bedroom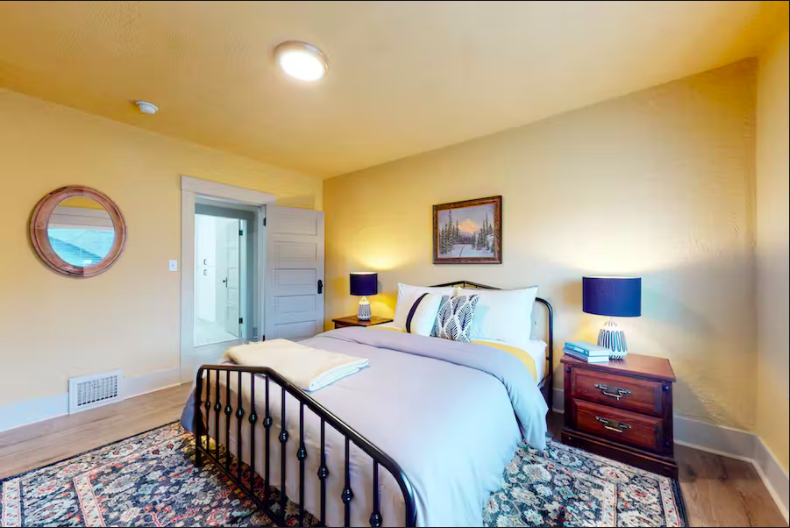 Before: Upstairs Queen Bedroom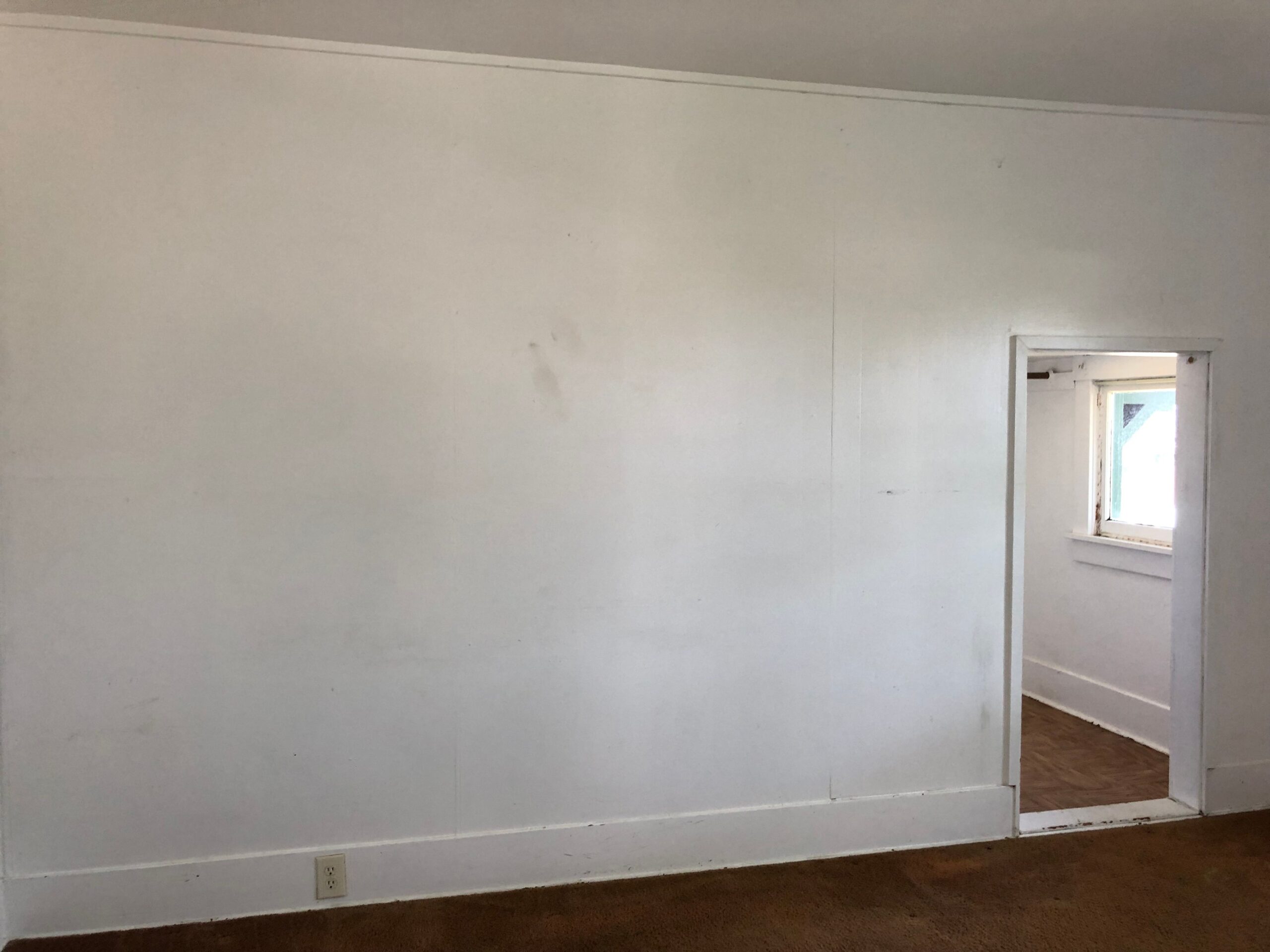 After: Upstairs Queen Bedroom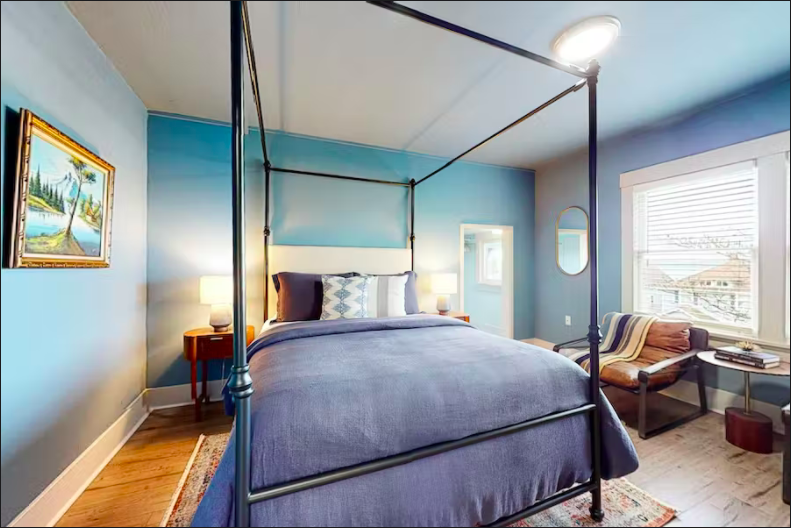 Before: Entry Way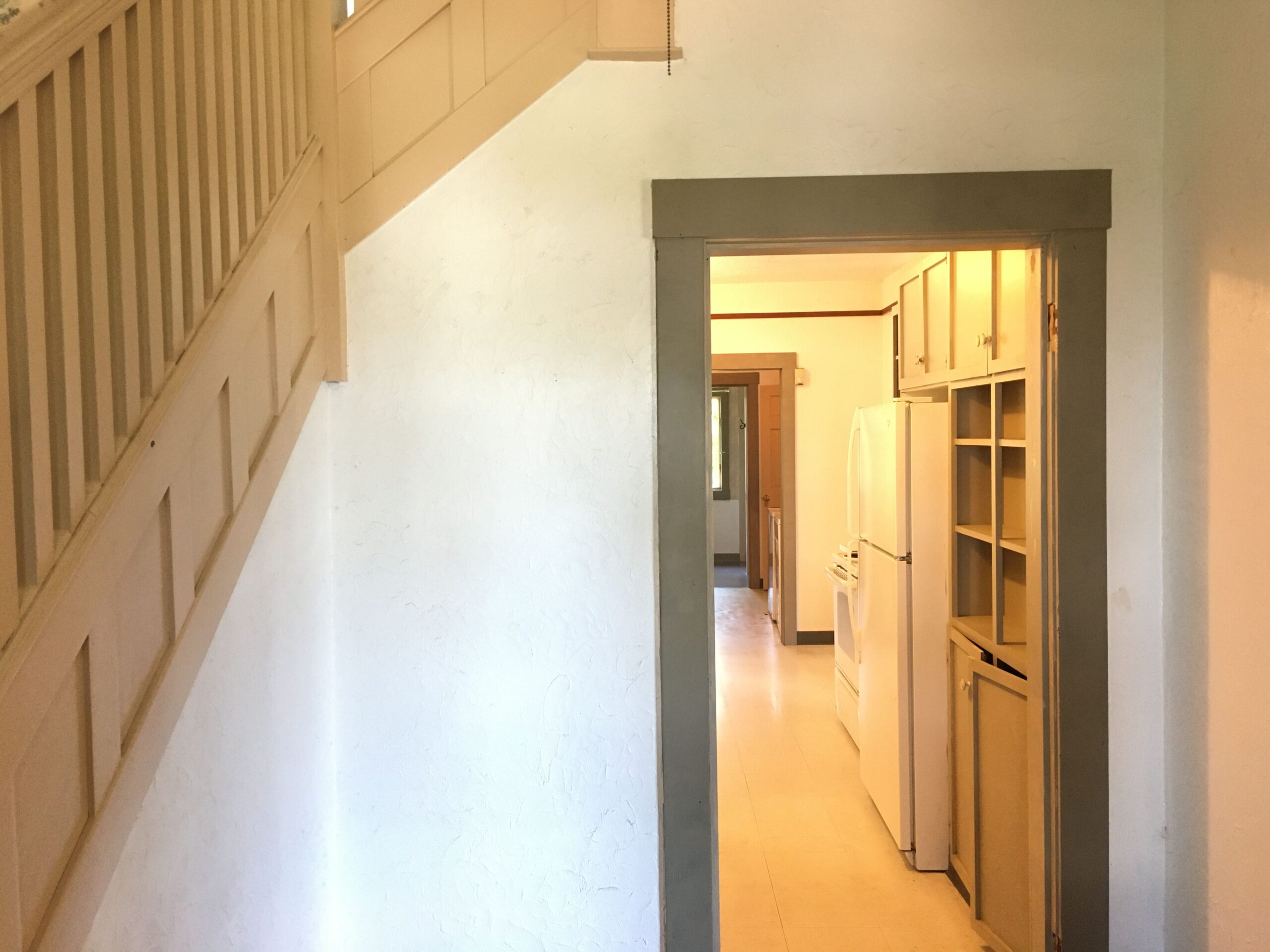 After: Entry Way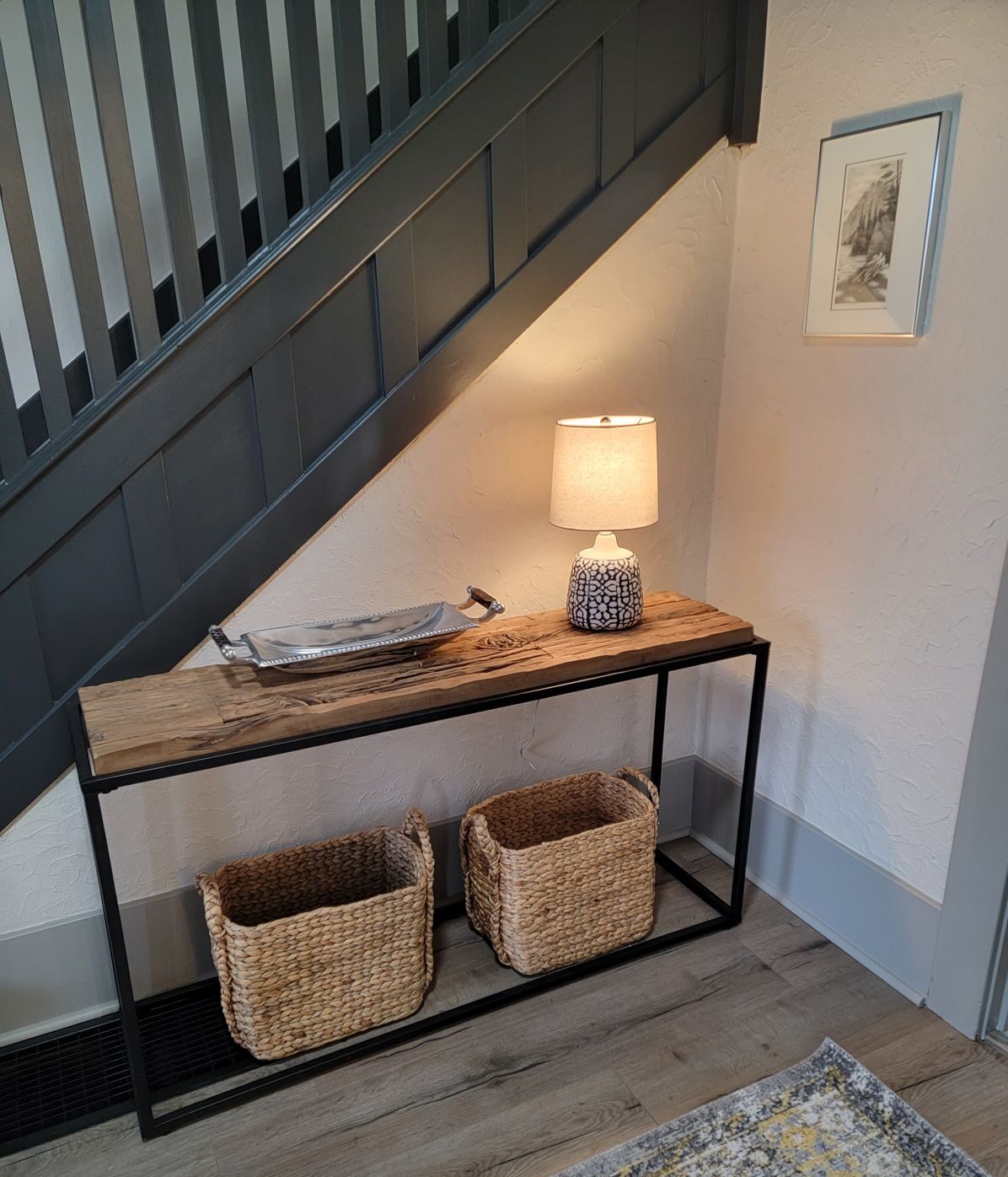 Before: Eat-in Nook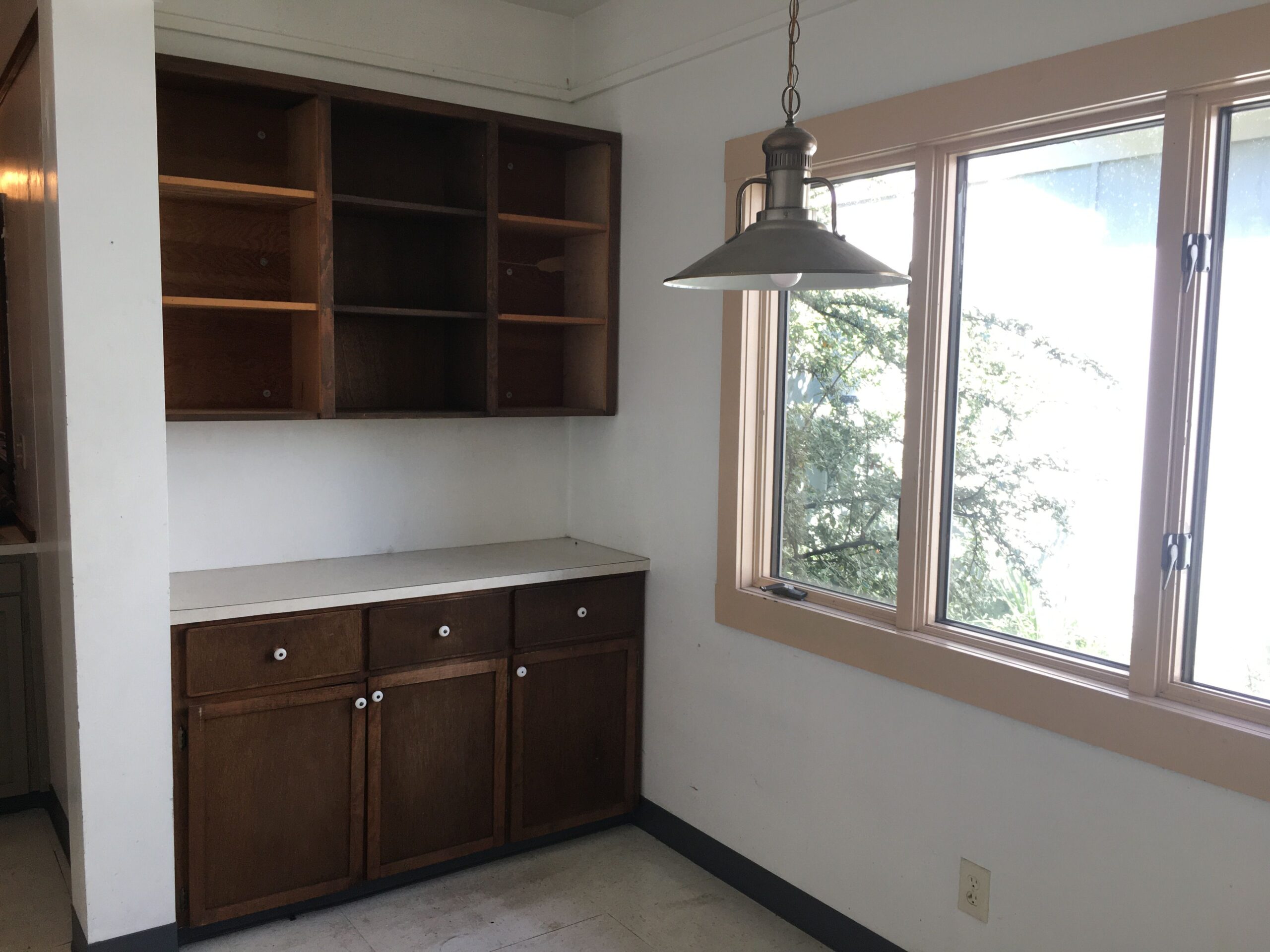 After: Eat-in Nook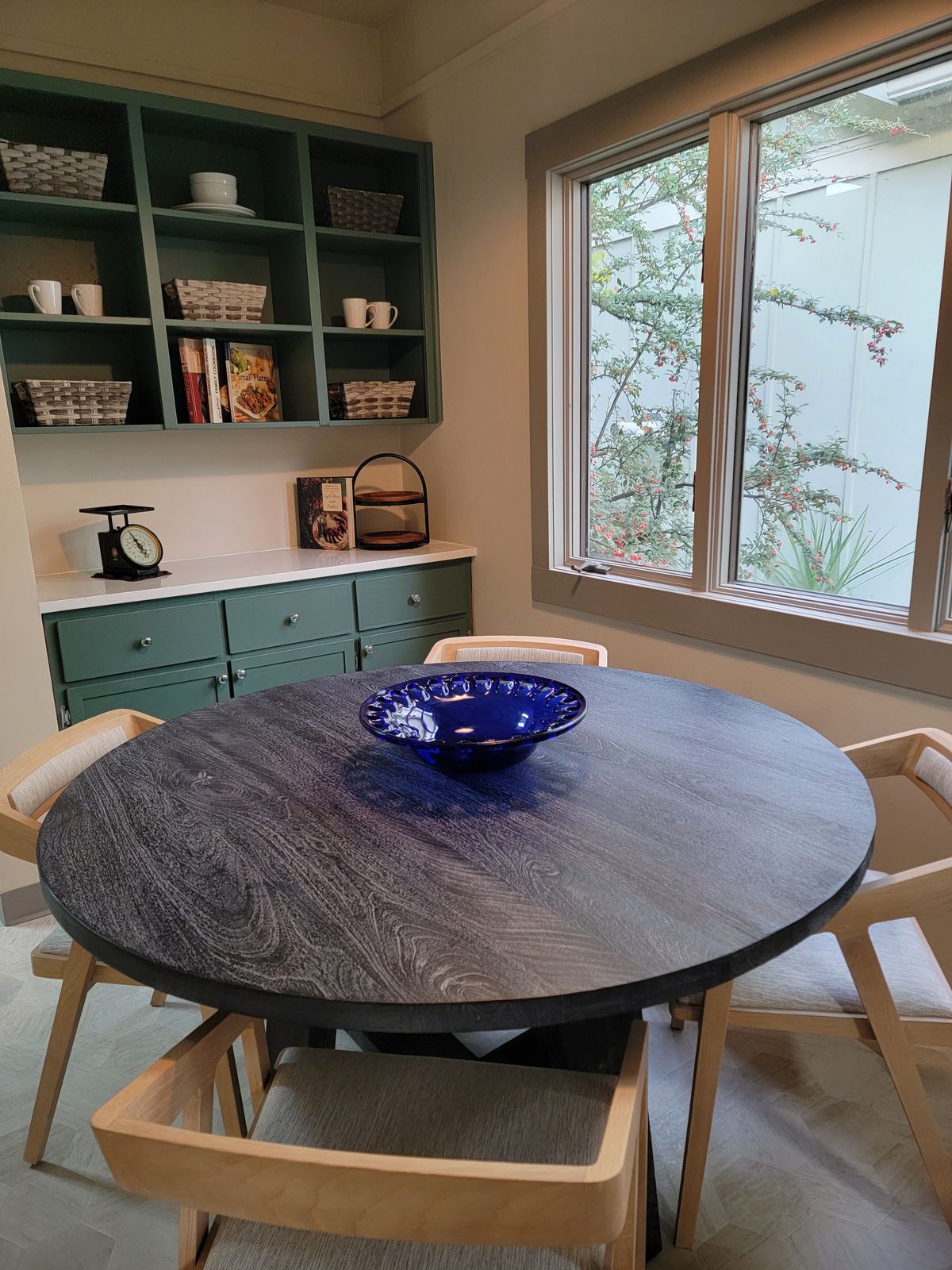 Before: Upstairs Guest Bathroom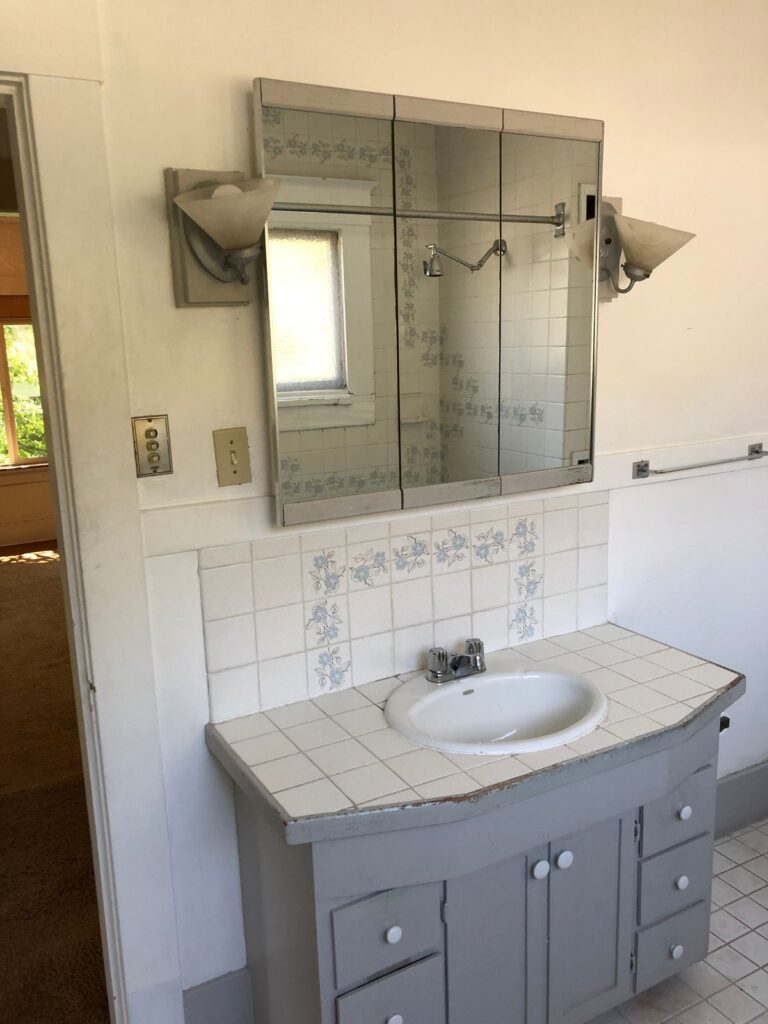 After: Upstairs Guest Bathroom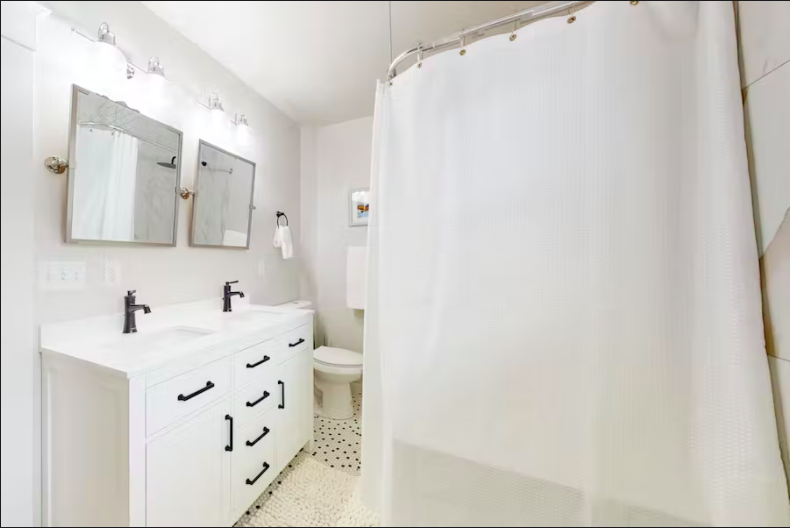 11.) Our client is ready to start booking!