When decluttering your space, it's important that everything has a home. Our suggestion? Try adding baskets to your bookshelf! Utilizing the shelf space to categorize your life is the ultimate hack in any household. Whether you're storing toys, electronics, mail, or pet items – look no further than this instructional guide to a beautifully functional bookshelf!
Pro-tip: Break up the design of your bookshelf by using baskets for storage.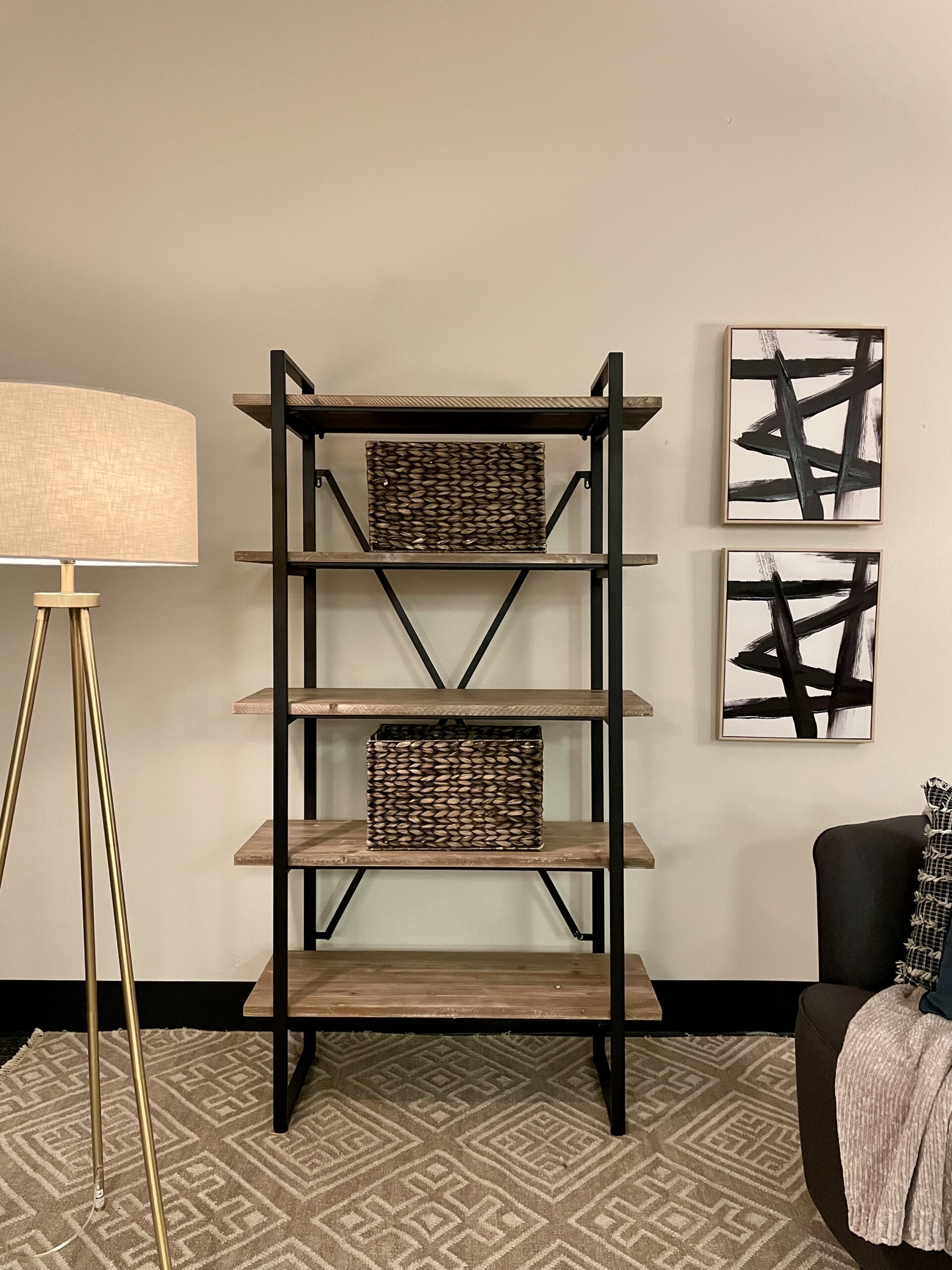 1.) Let's start by adding the heaviest items on the bookshelf: baskets. We chose these baskets because of their warm color, natural texture, and size for optimal storage. We spaced the baskets with one shelf in between to balance out the weight of the bookshelf.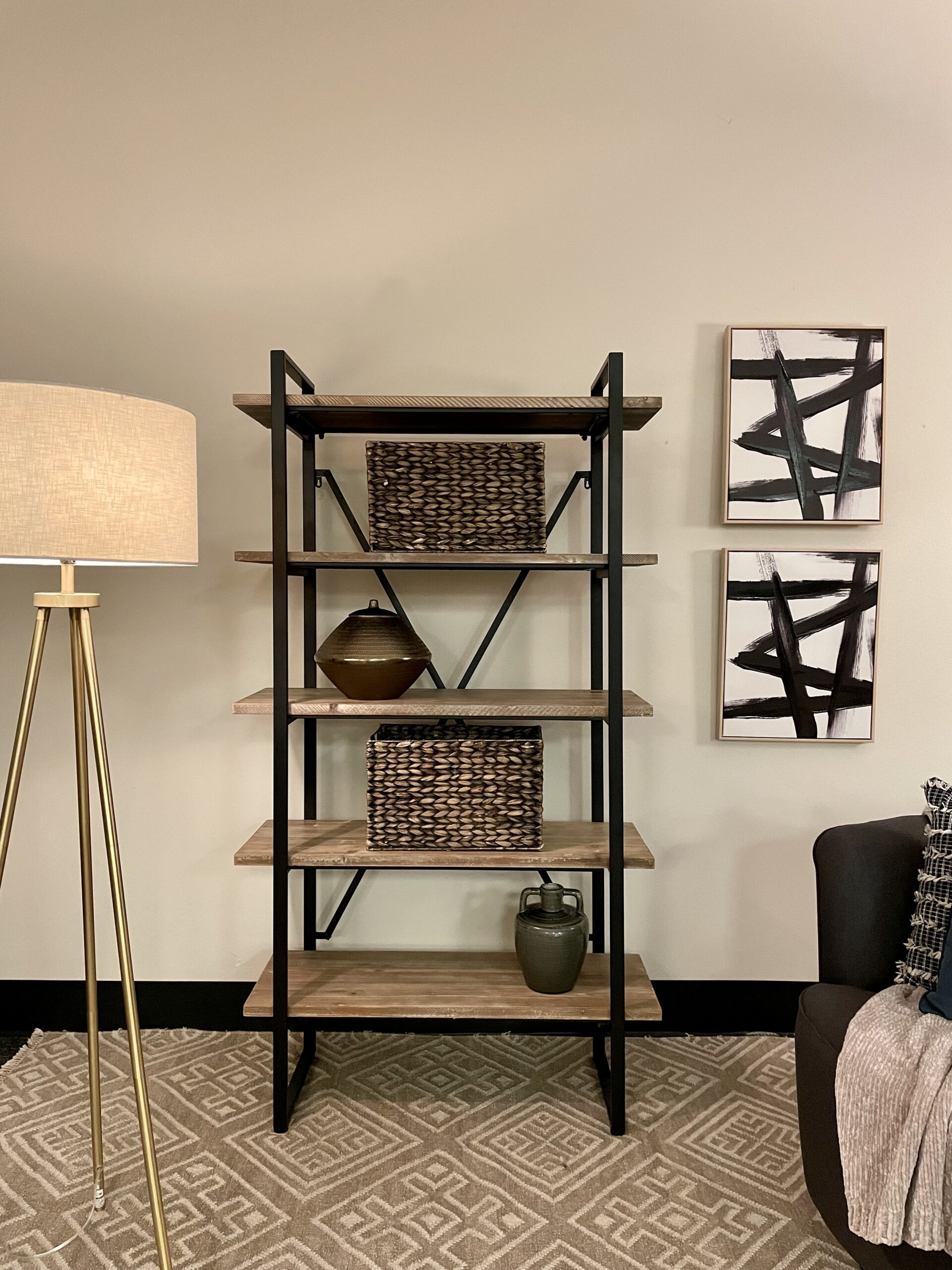 2.) Incorporating large vases on either side of the remaining shelves will also balance the weight of the bookshelf. We chose the gold vase for its sophisticated metallic finish and size. Conversely with the pewter vase, we chose this one specifically to style with a smaller complementary vase. We also like this vase because of the boho vibe it brings to the space.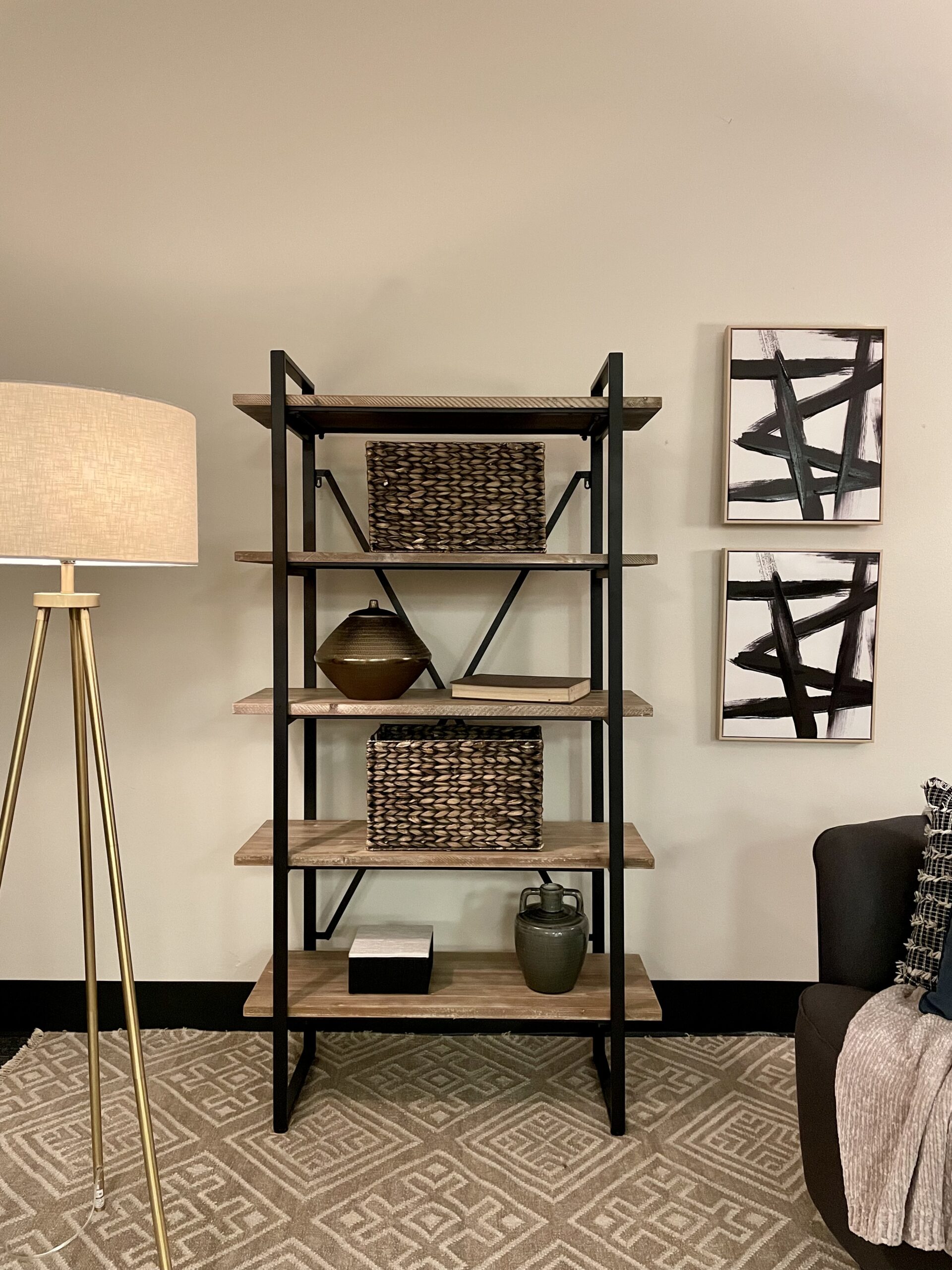 3.) Using books and boxes is an innovative way to layer and add height to your shelf. Think of using books the way you use trays – to display objects.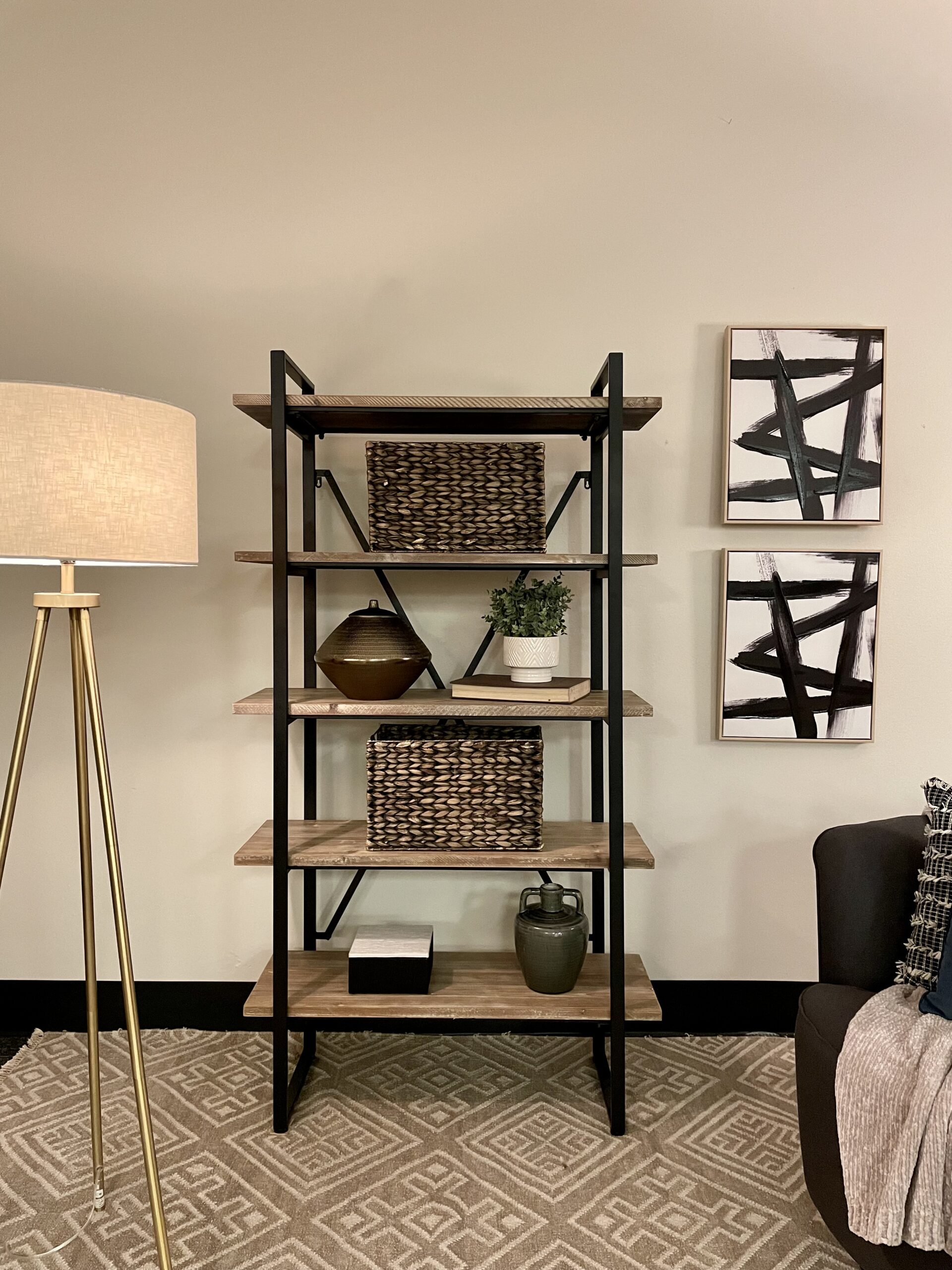 4.) Plants are a must. Especially on a bookshelf, plants help cultivate a vibrant, lived-in feel. We added a bushier plant to the second shelf to balance the size of the vase.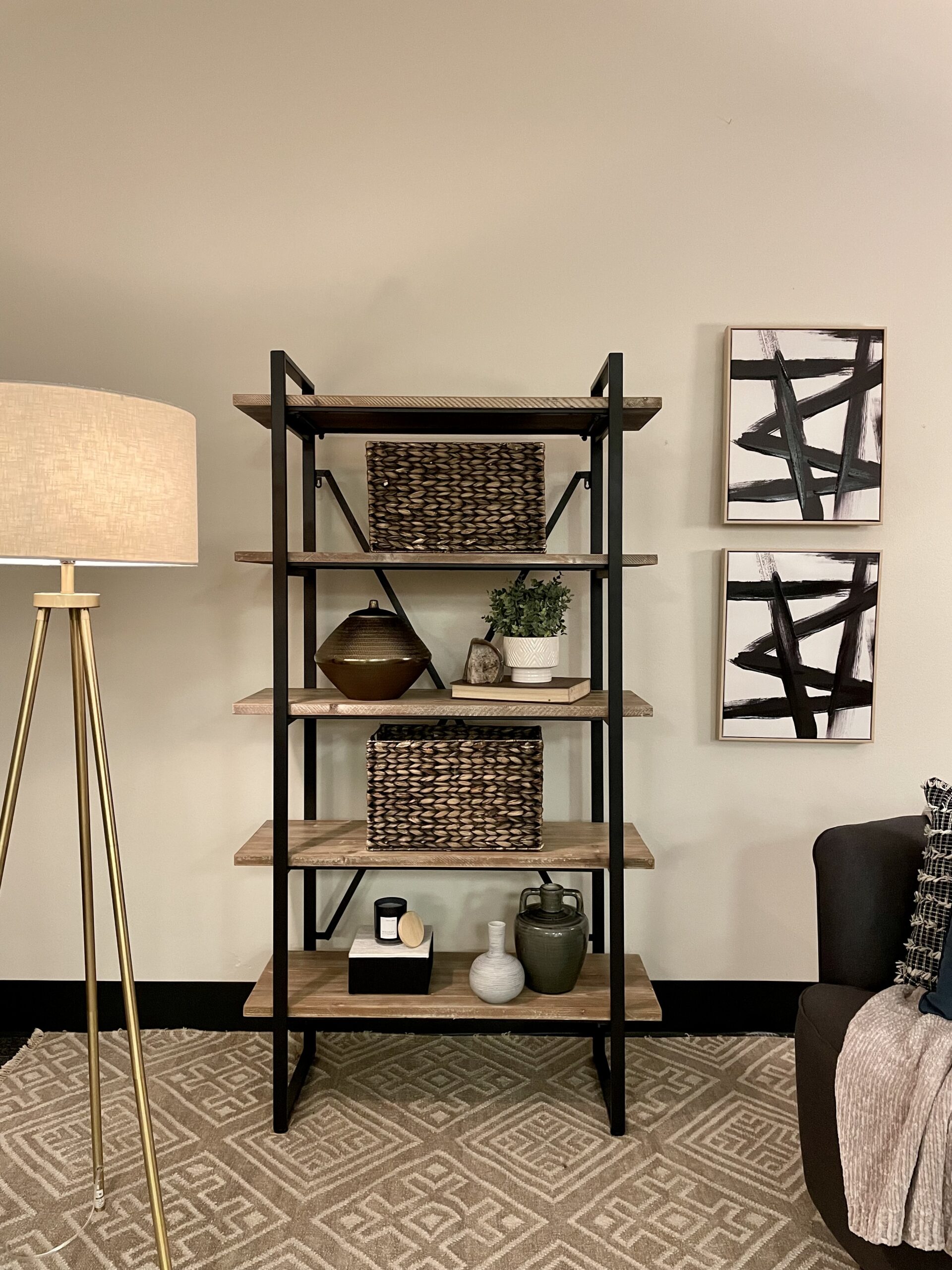 5.) Next, we add our smaller items. We paired the stone as a chic, boho piece with the natural textures of the plant. We chose this lighter vase to brighten up the design while continuing the boho style. Then, we added a candle to bring coziness to the space.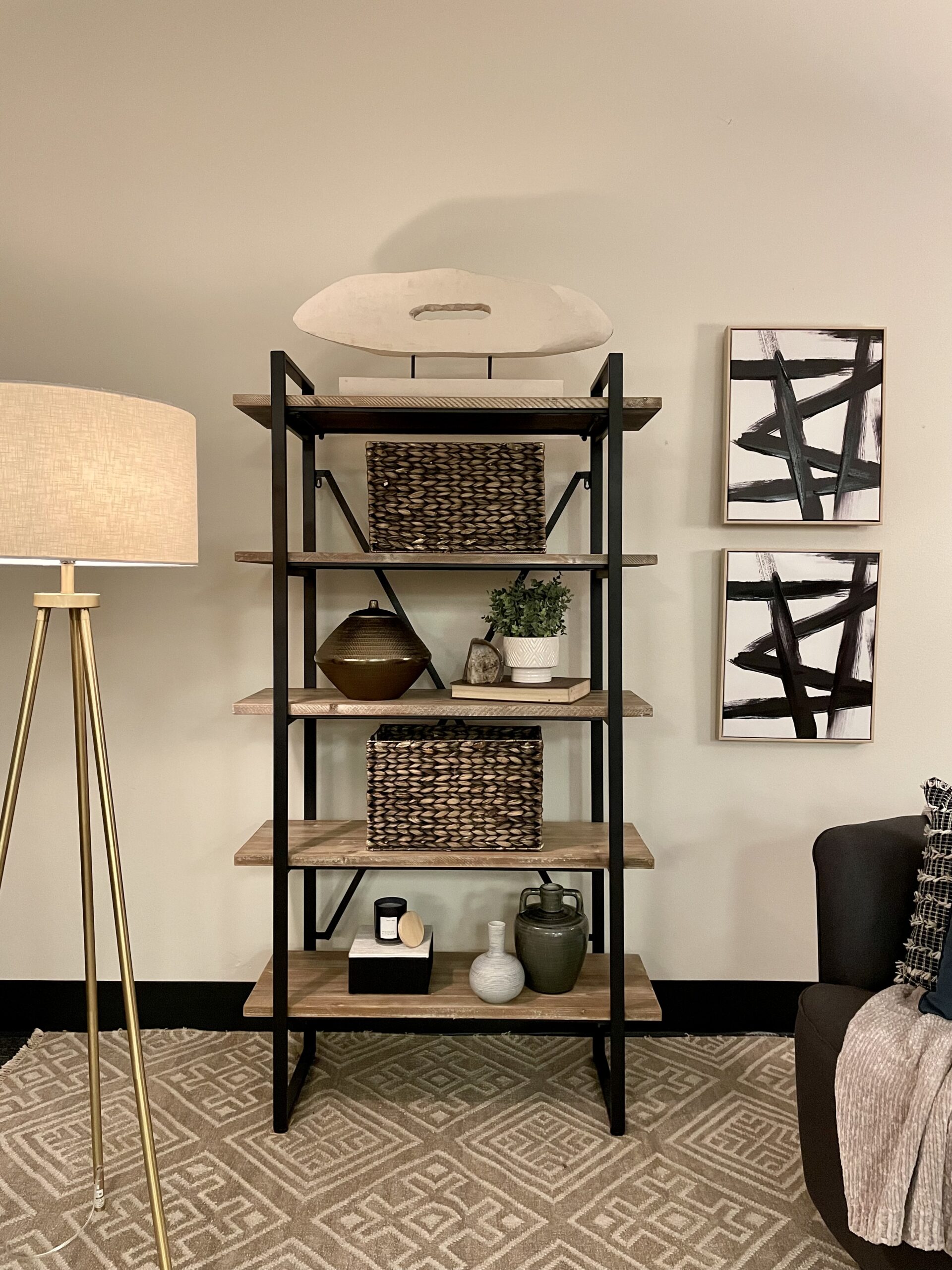 6.) To finish, we topped the bookshelf with a wooden sculpture as an alluring, modern statement piece.