Are you hosting the holidays this year? We're here to help. Since cooking can be the hardest part, let's make the decorating easy. Follow these simple steps to achieve an upscale yet effortless holiday dining table design. We'll show you how to use pieces you already have at home with a few added touches. Let's get started!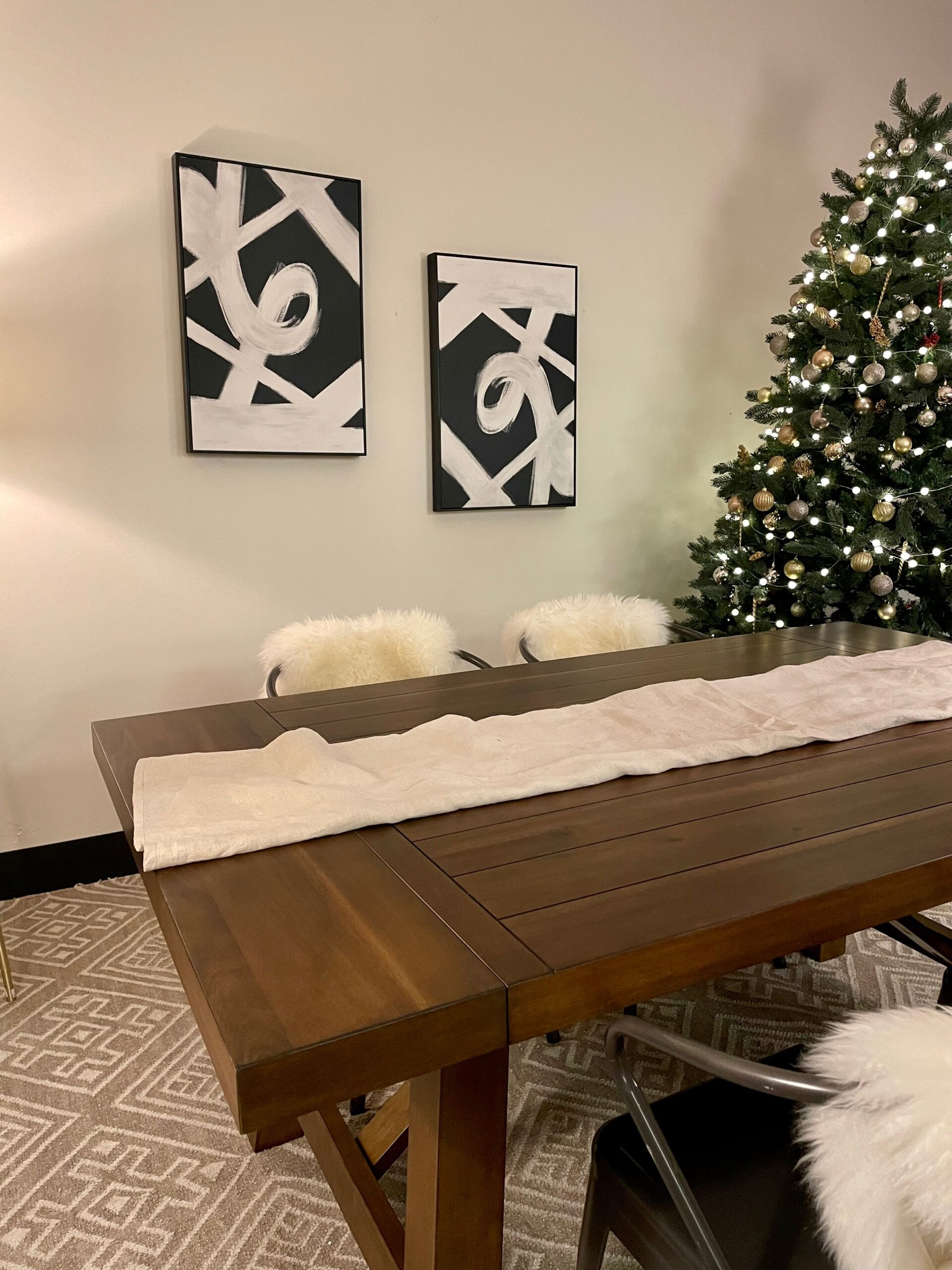 1.) Start with a table runner, this will be the base layer for your centerpiece. We chose one that was light weight enough that I could fluff it up in certain places to add volume.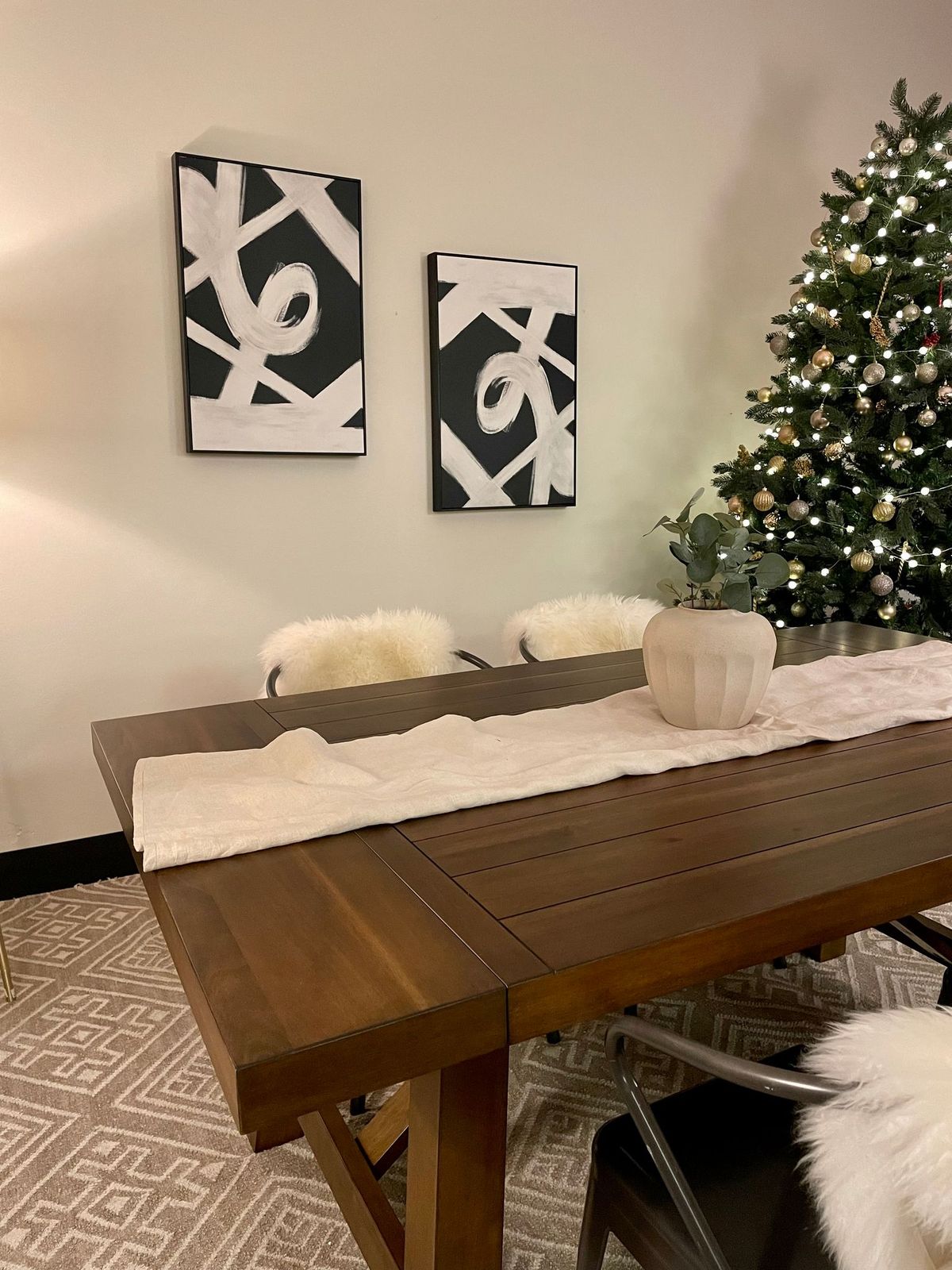 2.) To anchor our centerpiece, we chose a short wide vase with greenery. We will build the rest of the centerpiece around this vase.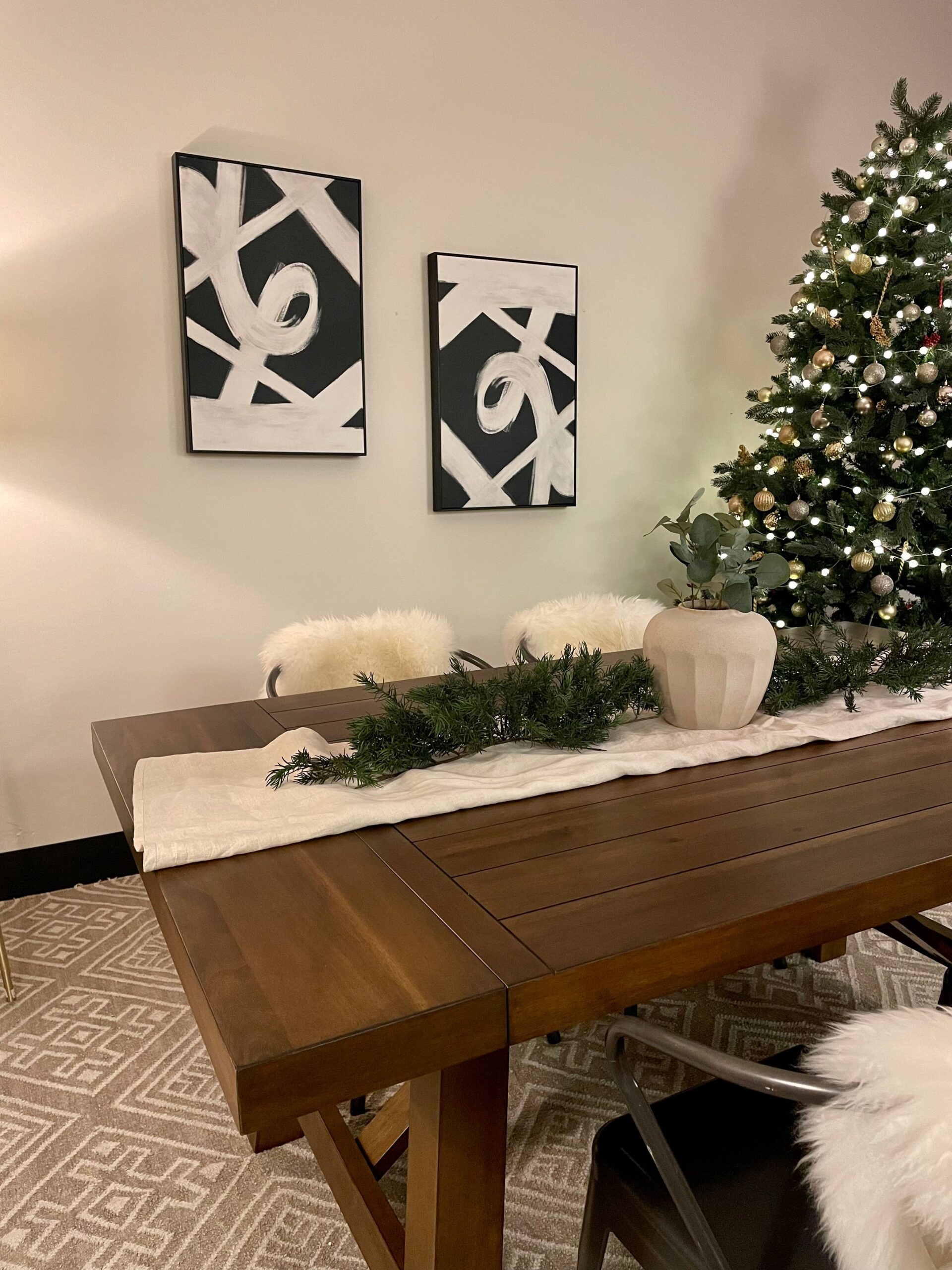 3.) Nothing says the holidays like greenery, so we added garland to each side of the vase to extend the design.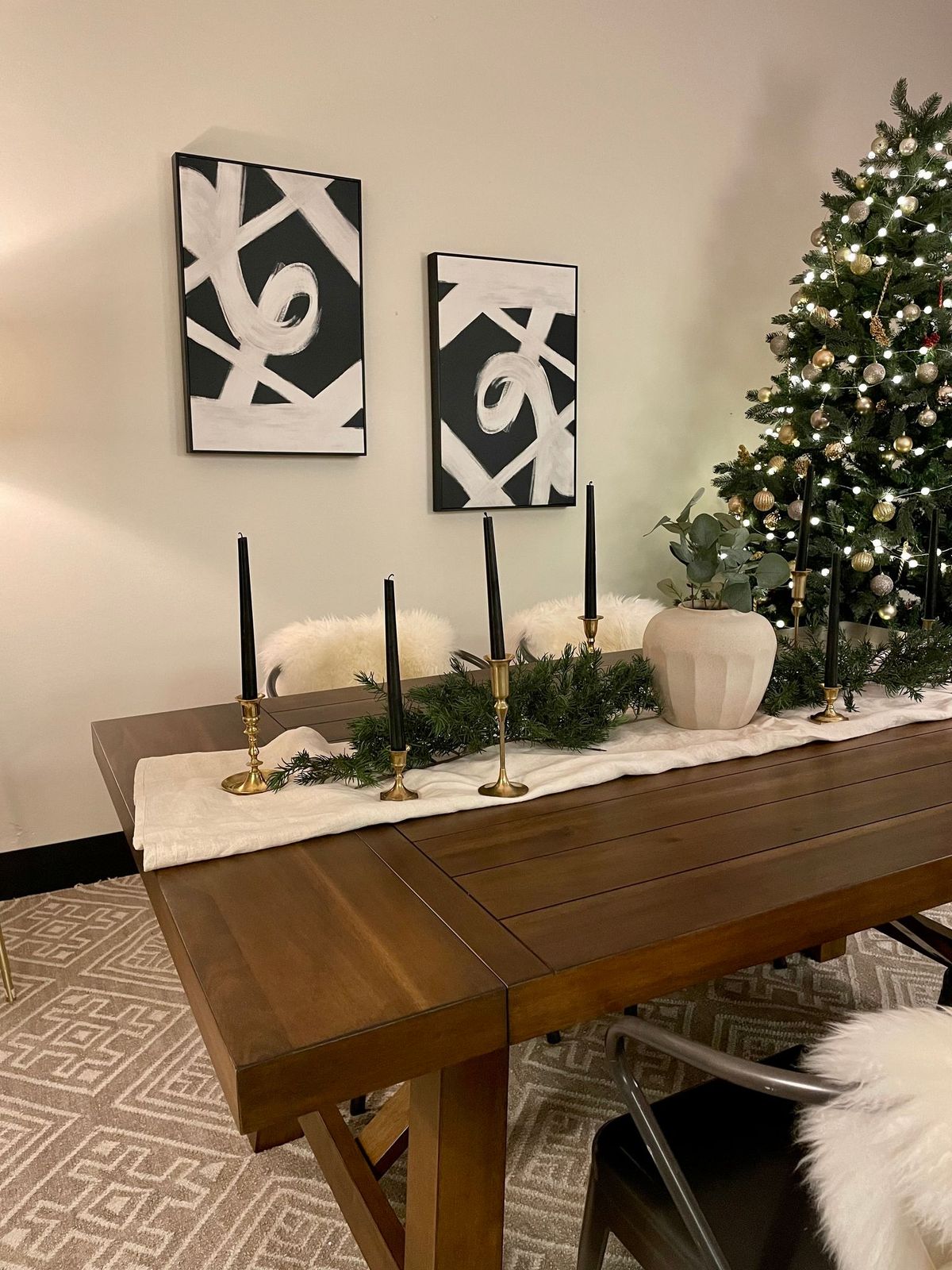 4.) Candles are essential to any elegant dinner table. We went a little less traditional with these by adding black candle sticks. The color makes for a more contemporary look and pops perfectly off of the brass holders. Play around with an abundance of candle sticks that are different sizes and shapes for an eclectic feel.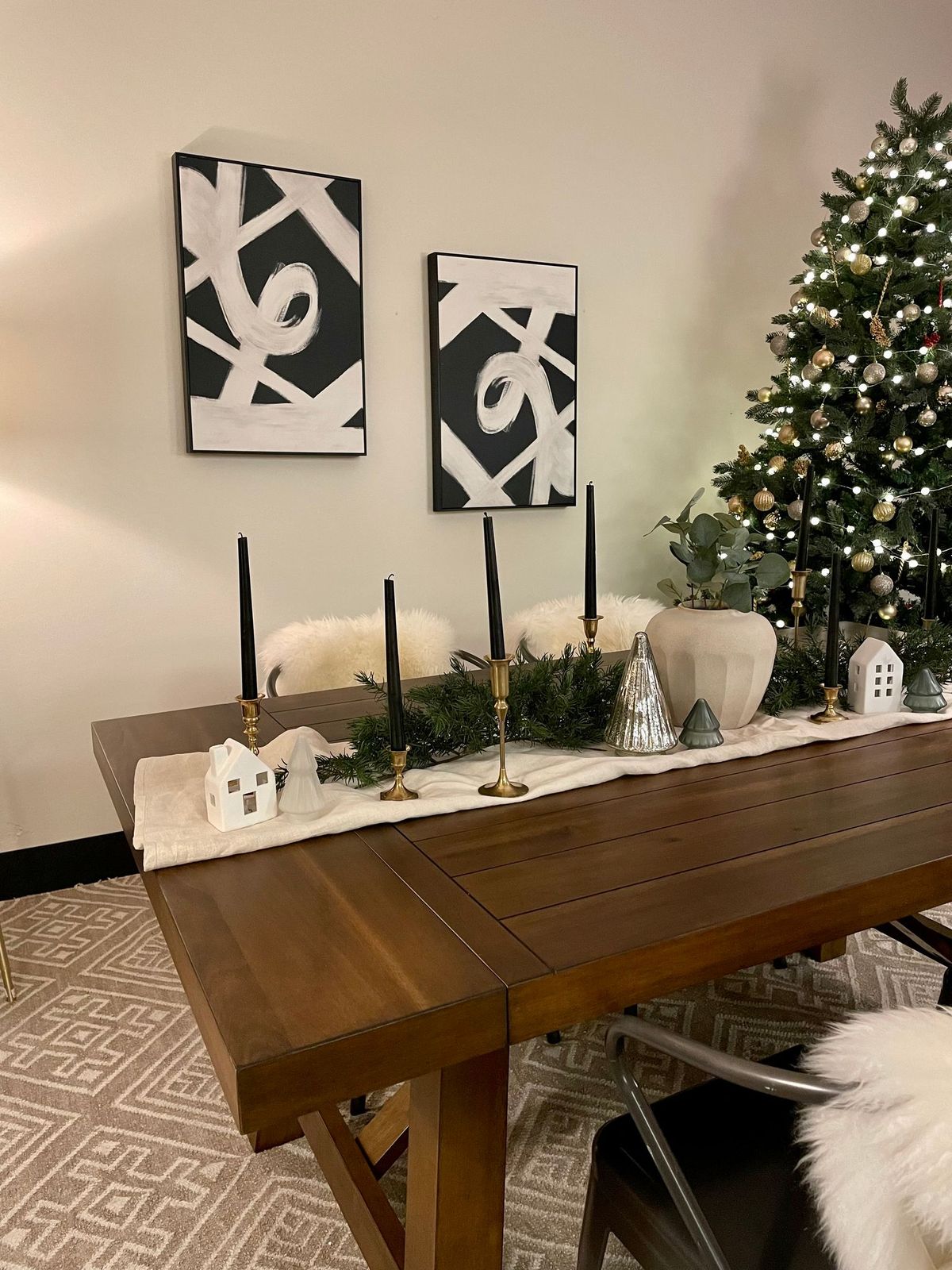 5.) Add subtle touches of holiday with little glass trees and houses. It reads warm and cozy without being overwhelming.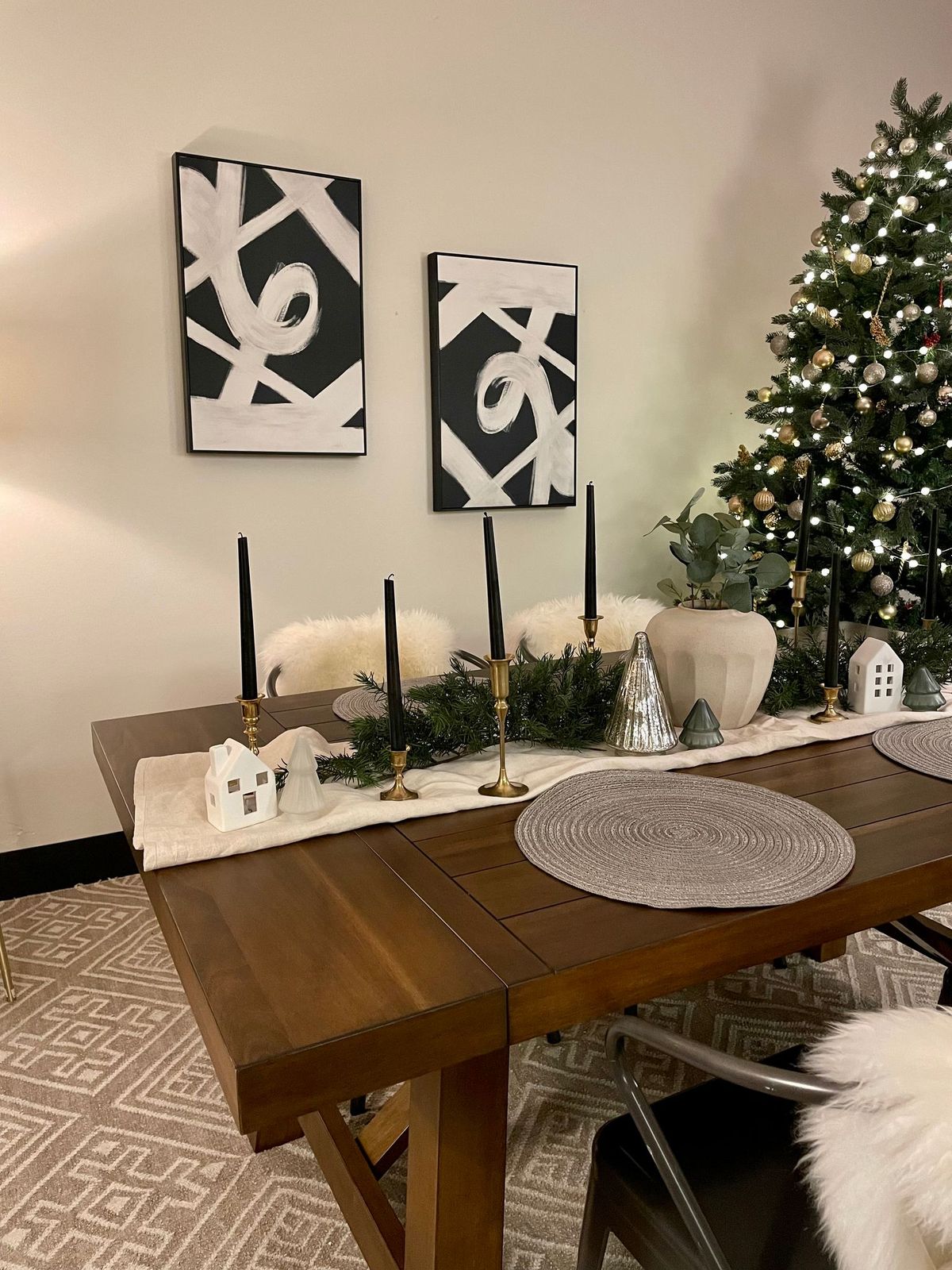 6.) To begin our place settings, we start with a round place mat. We chose this color because it contrasted well with the color of the table.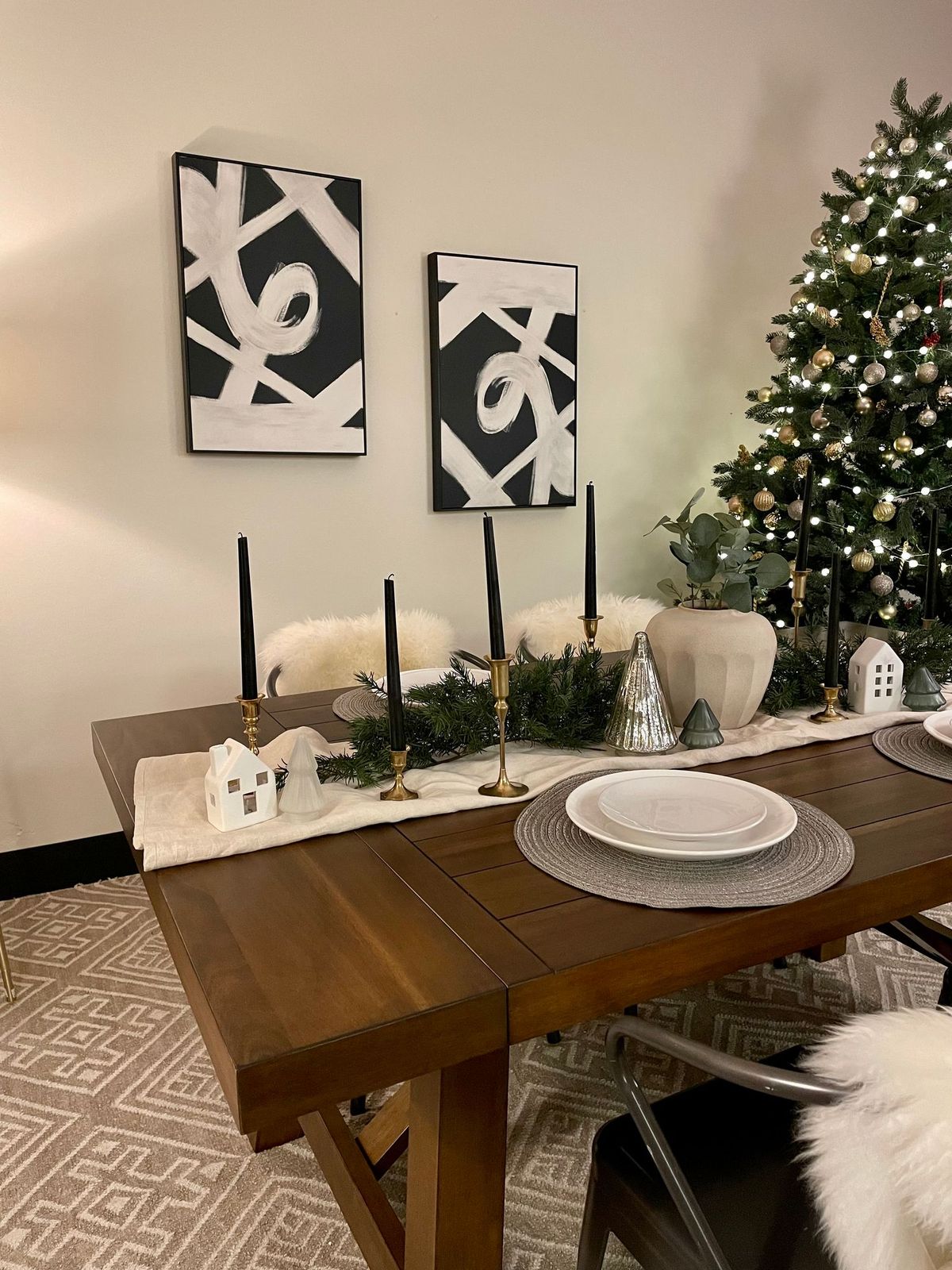 7.) Layering your plates will save on space as well as making each setting feel full.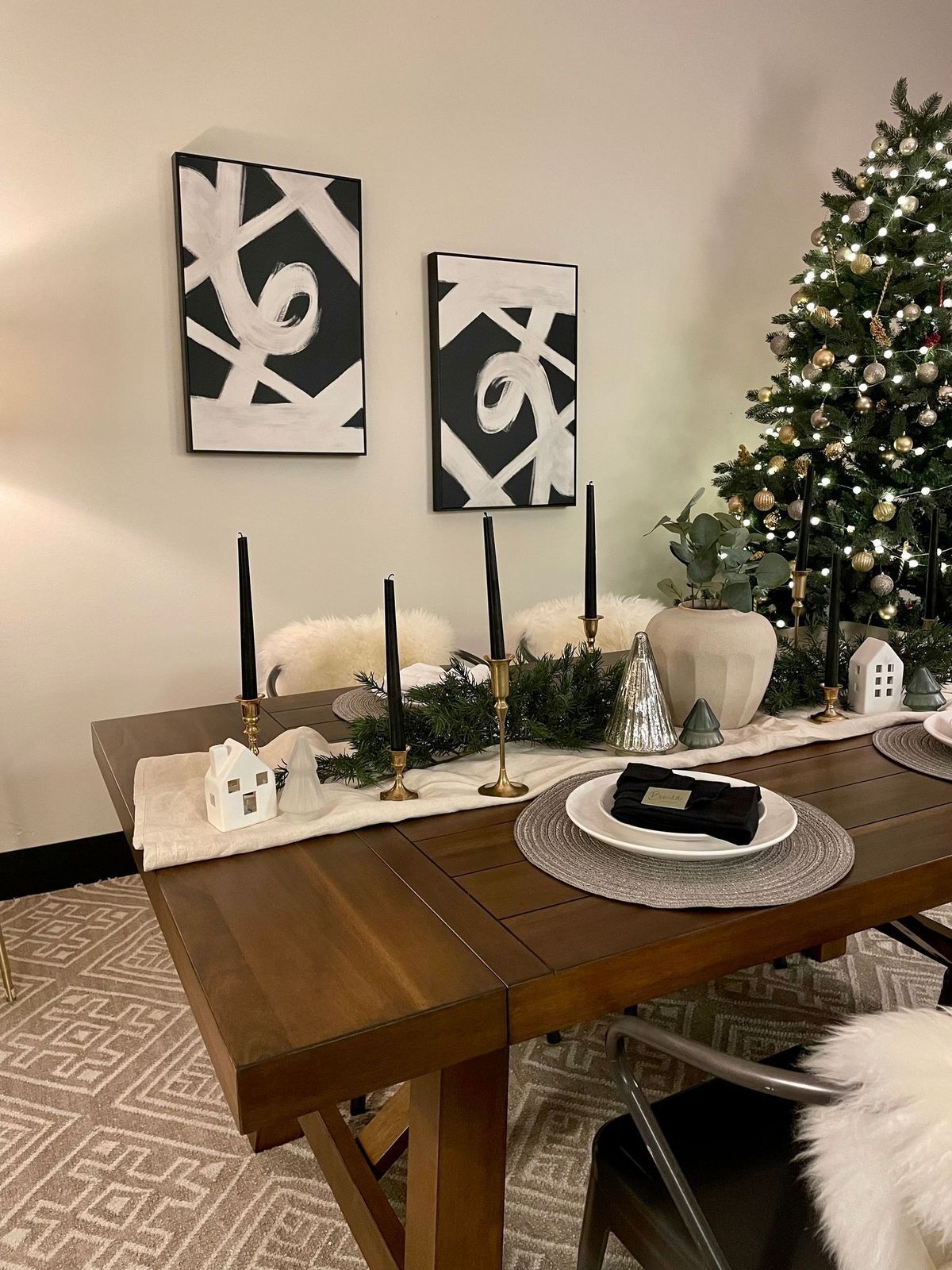 8.) Top your plates with your folded tree napkins and name cards. Check out our DIY video below of how to achieve this look with your napkins.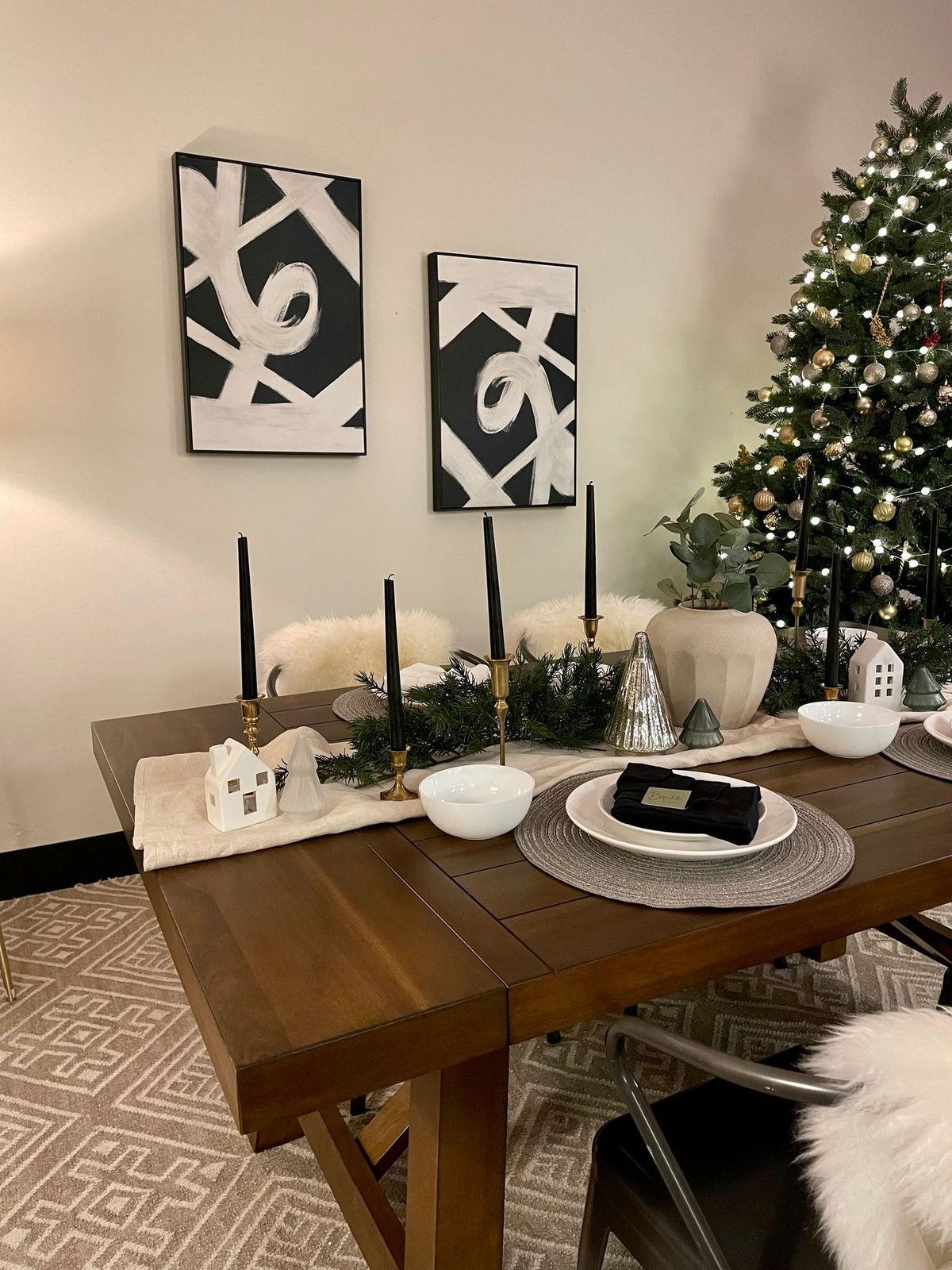 9.) Instead of placing your bowls on top of your stack, try leaving them on the side. This will ensure that your napkins are more of a focus.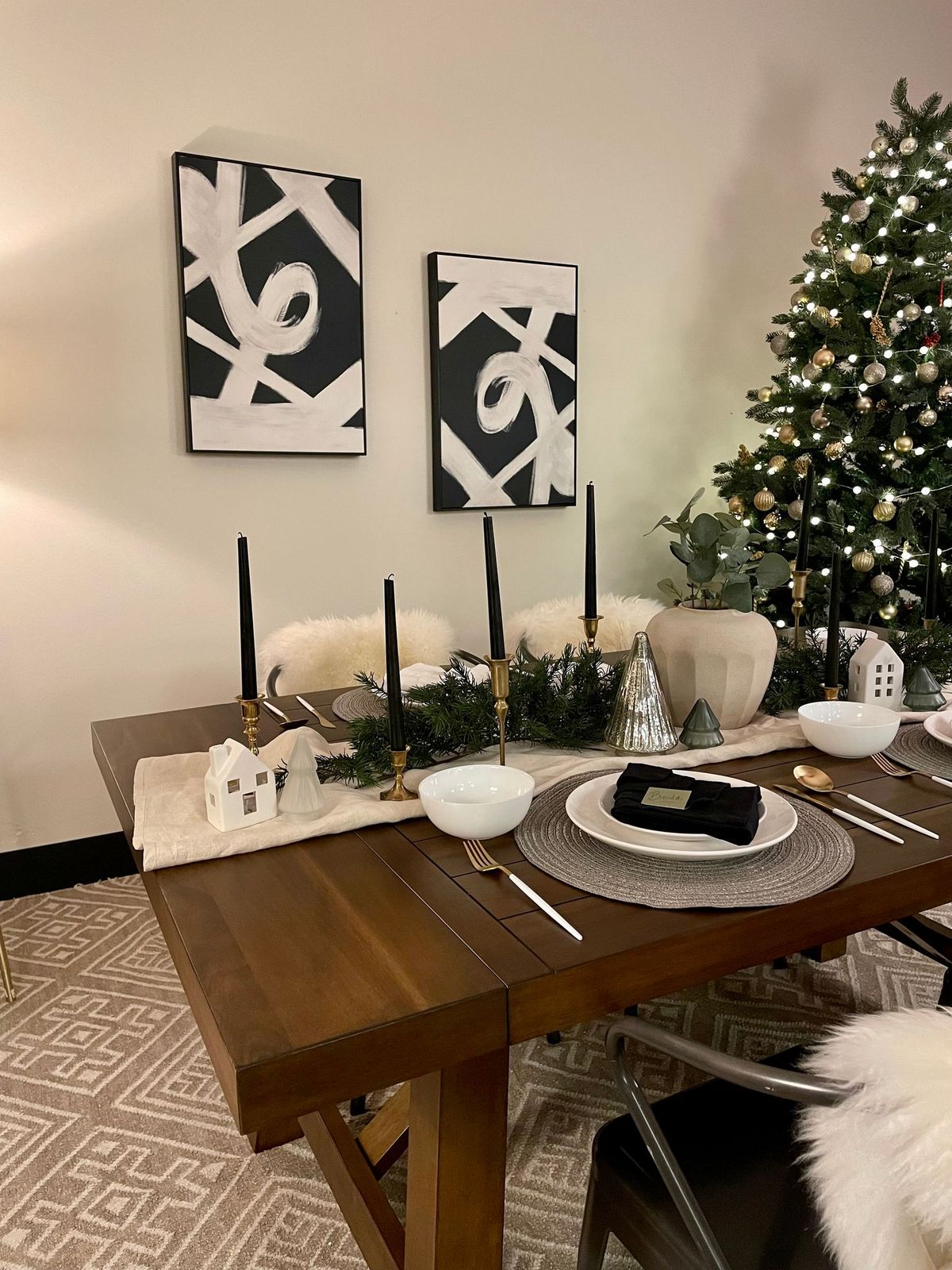 10.) For this design we chose to use gold silverware–it gives a warmth to the table and elevates the entire look.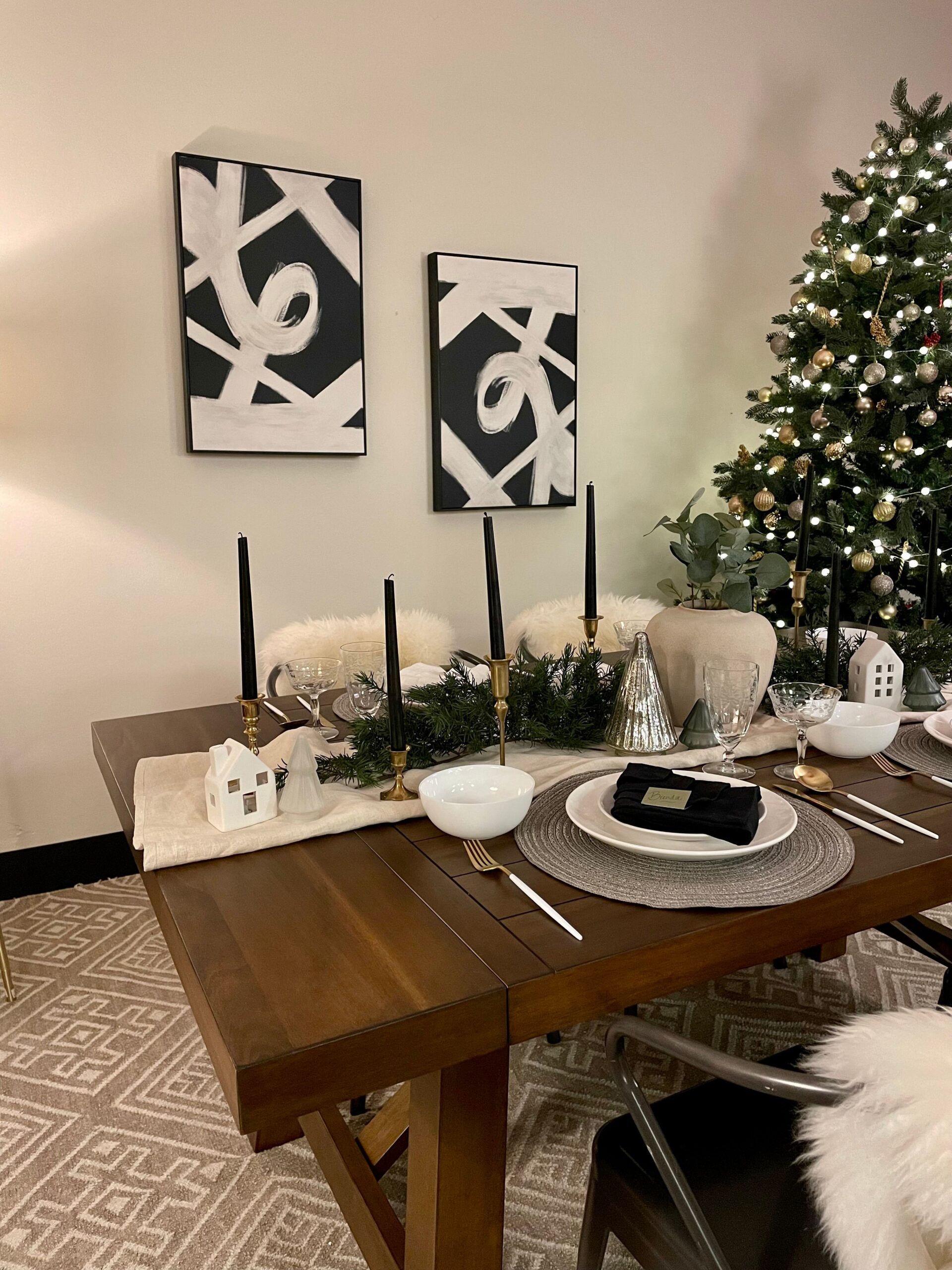 11.) When it comes to glassware it's a good rule to provide a water glass as well as one for wine. We used these beautiful vintage glasses that give a hint of tradition.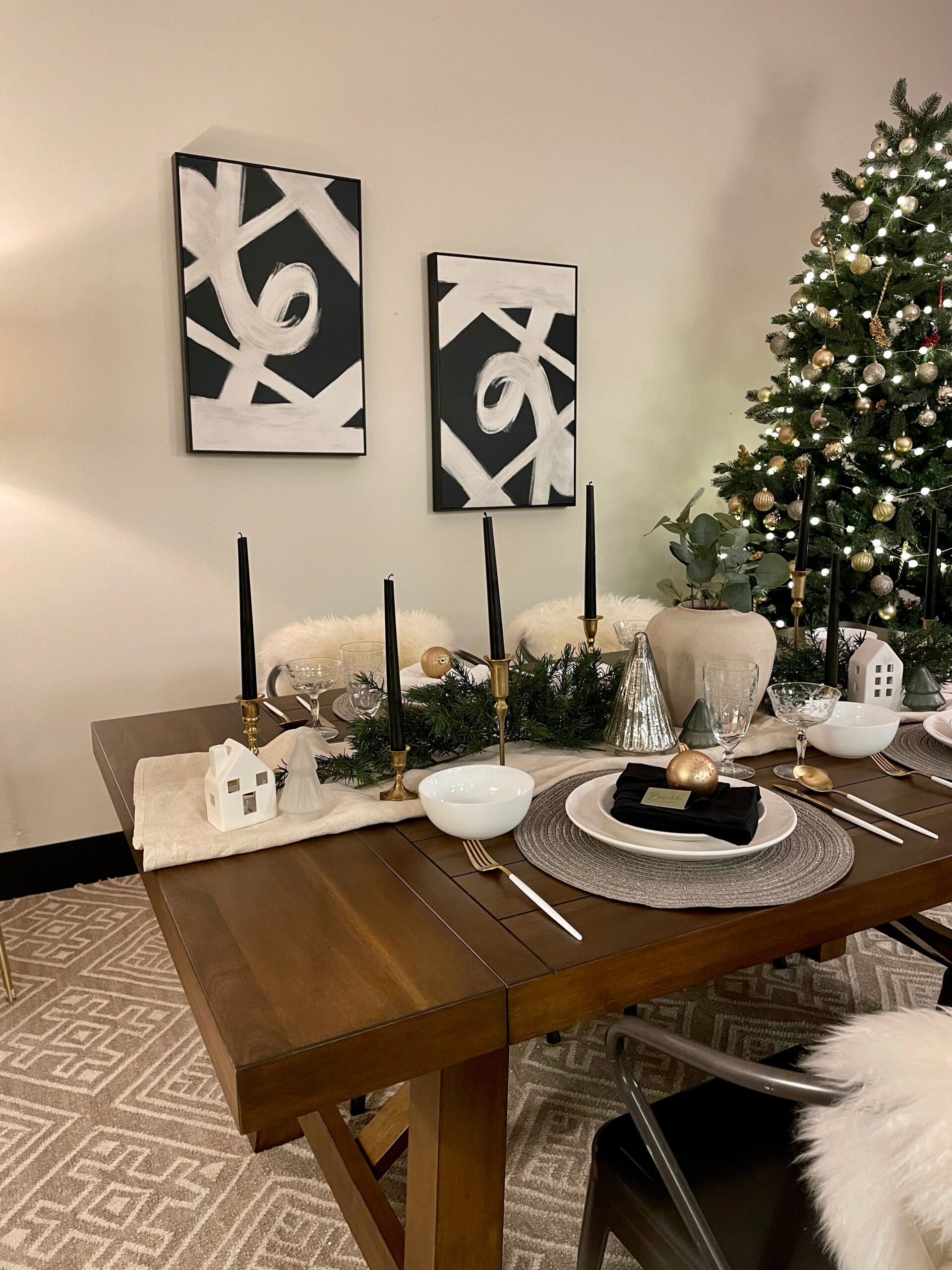 12.) Finally top off the entire place setting with a shimmery ornament that your guests can take home!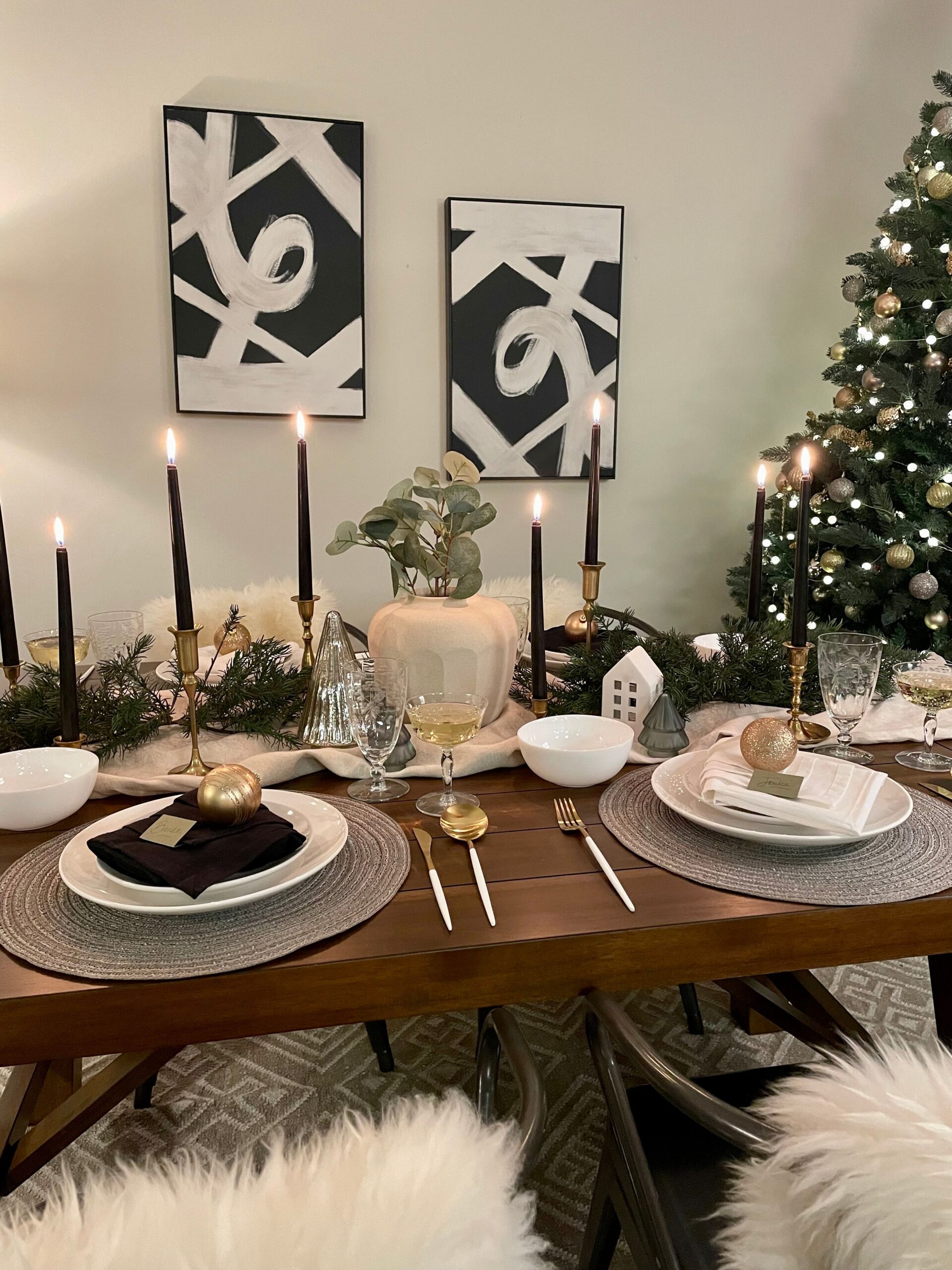 Enjoy and Happy Holidays!